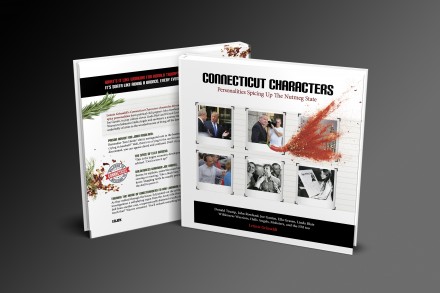 Mark your calendars for the event of the year (okay, allow me a little editorial extravagance, after all we will be in the House of Barnum) Thursday, May 11, 5:30-7 p.m. Barnum Museum, 820 Main Street, signing party for my latest book, Connecticut Characters, Personalities Spicing Up The Nutmeg State.

Bring friends, relatives, your favorite pol, bag men if necessary. Wine and light finger foods served. We will offer a special $25 price for the book. Cash or check preferred. If you have already ordered it, please bring it along for signing. No entrance fee.
If you're dying to buy it in advance, order here. The book features chapters on a collection of greats and near-greats such as Donald Trump, Joe Ganim, Ella Grasso, Linda Blair, mobsters and many more.
We'll have plenty to gossip about. Spread the word, please!