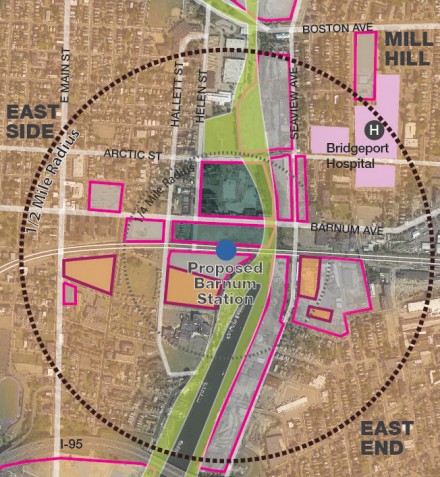 A kickoff workshop for transit oriented development around the proposed Barnum Station on the East Side will take place Tuesday 6:15 to 8:15 p.m. at the Summerfield United Methodist Church, 110 Clermont Avenue. For more on the project see here.

Initially proposed under Mayor Bill Finch in 2014, the Barnum Station project is supported by Mayor Joe Ganim. Last October Governor Dan Malloy announced a $10 million federal grant for the construction of Barnum Station, Finch's vision for a new commuter rail station along Metro North on the East Side.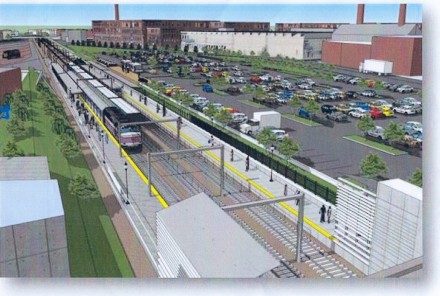 Then-city development chief David Kooris stated at an announcement in the summer of 2014 that a fully functional train station would cost $50 million, but other estimates are higher. Malloy on that day visited the city to announce $2.75 million for engineering, design and environmental permitting in support of Barnum Station at the site of the former Remington Arms factory on Barnum Avenue. Kooris added DuPont, which had once owned the property years ago, has agreed to cover remediation costs.
Dean Mack, in the Office of Planning and Economic Development, is the city's project manager. He can be reached at (203) 576-7086, Dean.Mack@Bridgeportct.gov.