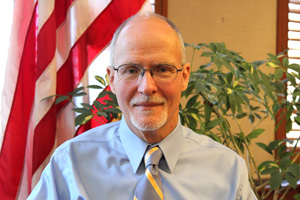 UPDATE: Linda Conner Lambeck of the CT Post shares her take from today's hearing here.
The Connecticut Supreme Court this morning (Monday) heard oral arguments to determine if Superintendent of Schools Paul Vallas has the proper legal certification to lead a Connecticut school district. The Supremes agreed to review an expedited appeal of a lawsuit brought by retired Superior Court Judge Carmen Lopez, a Bridgeport resident, following a lower court ruling by Judge Barbara Bellis removing Vallas for lack of legal credentials. The Supremes ordered that Vallas could remain on the job pending appeal.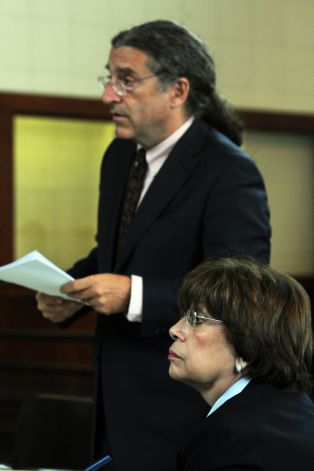 Appellate specialist Steven Ecker, hired by the Board of Education to represent Vallas, summarized arguments made in his legal brief. The court also heard from attorney Norm Pattis representing Lopez. Bruce Levin and Barbara Schellenberg, attorneys from the Bridgeport-based law firm Cohen & Wolf prepared the legal brief here on behalf of Lopez.
The State Board of Education, Commissioner of Education Stefan Pryor and Attorney General George Jepsen are also involved in the Supreme Court case on behalf of Vallas arguing Bellis' decision undercuts the authority of the State BOE.
In his preliminary statement to the Connecticut Supreme Court, Ecker argues in part:
Paul Vallas, a nationally recognized schools administrator who has held city-wide school superintendent/CEO positions in post-Katrina New Orleans, in Chicago, and in Philadelphia over the past fifteen years, has been ousted, by writ of quo warranto, as Bridgeport's superintendent of schools based on the trial court's determination that he is not properly certified as a superintendent by the Connecticut Department of Education. This result is highly counterintuitive for numerous reasons, first and foremost because the certification at issue is subject, by statute, to an express waiver provision specifically intended to make it easier to bring exceptionally talented out-of-state superintendent candidates to Connecticut. See General Statutes § 10-157(c).2 Such a waiver was issued for Mr. Vallas on June 17, 2013, by the state's Commissioner of Education, Stefan Pryor. See PI. Ex. 15 (A207). The waiver explicitly sets forth the Commissioner's determination that Mr. Vallas (1) had successfully completed his statutory probationary period, and (2) is "exceptionally qualified" for the position of superintendent, which are the two predicates for waiver under Section 10-157(c). Part I of this brief explains why the trial court had no legal authority to second-guess the Commissioner's waiver determination in a quo warranto action. Part II then explains why the trial court's construction and application of the certification-waiver statute is erroneous as a matter of law. Reversal is required on either or both grounds.
The plaintiff's preliminary statement argues, in part:
This case is about the integrity of our legislative process, specifically whether an important statutory requirement can be trivialized under a claim of state agency supremacy and immunity from judicial review. Indeed, underlying Defendant's arguments is the notion that, if a public official is popular or desirable enough, then the rule of law need not apply to him. Defendant is right about one thing. General Statutes 10-157 is meant to provide flexibility, setting forth a path for an uncertified superintendent who the Commissioner of Education deems exceptionally qualified, to obtain a waiver of certification. But, in adopting the narrow exception to the general rule that certification is required for this position, the legislature made clear that neither the State Board of Education, nor the Commissioner, has unfettered discretion. Specific standards still must be met before that waiver can be granted.
Irrespective of how the Supremes rule in this matter, Vallas will face a new-look Board of Education following the November 5th general election. Democrats Andre Baker, Howard Gardner and Dave Hennessey, the challenge slate winners of the September 10 primary, are overwhelming favorites for election with five open school board seats. The other two slots will be filled by state-mandated minority-party representation among Connecticut Working Families Party and Republican Party candidates.