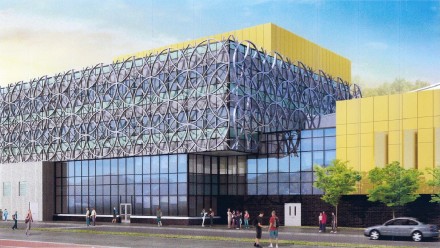 Board of Education member John Bagley was a star hoopster at Harding where students are forced to learn under challenging conditions. The money is in place for a new high school. Will Bags make it happen? From Linda Conner Lambeck, CT Post:
Saying that the current Harding High School poses as much or more of an environmental hazard as a plan to put a new Harding on a former industrial site, about 40 people held a rally Monday night.

They gathered in the parking lot of the Aquaculture Center, where the Board of Education was holding a special meeting on other topics. The rally included carpenters, community members, City Council members and students.
Full story here.