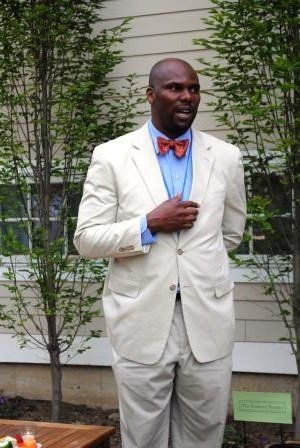 City Librarian Scott Hughes, who recently won a seat on the Democratic Town Committee from the Upper East Side, is considering a run for State Senate against Democratic incumbent Andres Ayala. If Hughes challenges Ayala in an August primary, it certainly would make for an intriguing race.

Hughes says he's giving some thought to running against Ayala, who won Connecticut's 23rd Senate District seat following a close primary win over Ernie Newton and incumbent Ed Gomes two years ago. A State Senate run would be new territory for Hughes who was part of coalition in 2009 that led a successful referendum to bolster library revenues, now requiring one mil be allocated toward the library budget.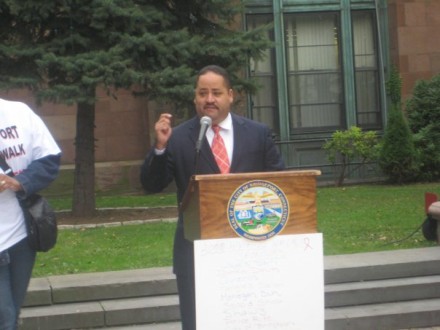 Rather than face Ayala again this year, Newton has decided to challenge Don Clemons who occupies Newton's old State House seat.
Hughes joined an opposition force against political veterans in the 138th District that won six of nine seats on the Democratic Town Committee in March. It is the home district of Maria Pereira, who resigned a few days ago as Bridgeport chair of the Connecticut Working Families Party in a dispute over the WFP leadership's support of Governor Dan Malloy. Pereira campaigned on behalf of the insurgents.
The Senate district Hughes is considering covers about two thirds of Bridgeport and a small portion of Stratford. If Hughes runs he'll try to qualify for campaign funds under the state's public financing system. He says he expects to make a final decision within the next week.
Following last September's thrashing of all endorsed Democrats for school board and City Council, political insurgents are trying to field candidates against the political establishment.