Down to the wire, campaigns focus on contrasts and a thousand other things to put a candidate over the top, mail pieces in the last days sharing with voters candidate information, some positive, some not, the final urging (please get your butt out the door and vote for me).
The campaign of Mayor Joe Ganim has kicked out this mailer to tell the story of "Hatchet Man" John Gomes, his September 12 primary challenger.
Gomes worked for, and was fired by, two mayoral administrations Bill Finch and incumbent Ganim. Can you imagine Finch and Ganim having something in common?
OIB reached out to Gomes' Campaign Manager Christine Bartlett-Josie for a likewise piece against Ganim. No word.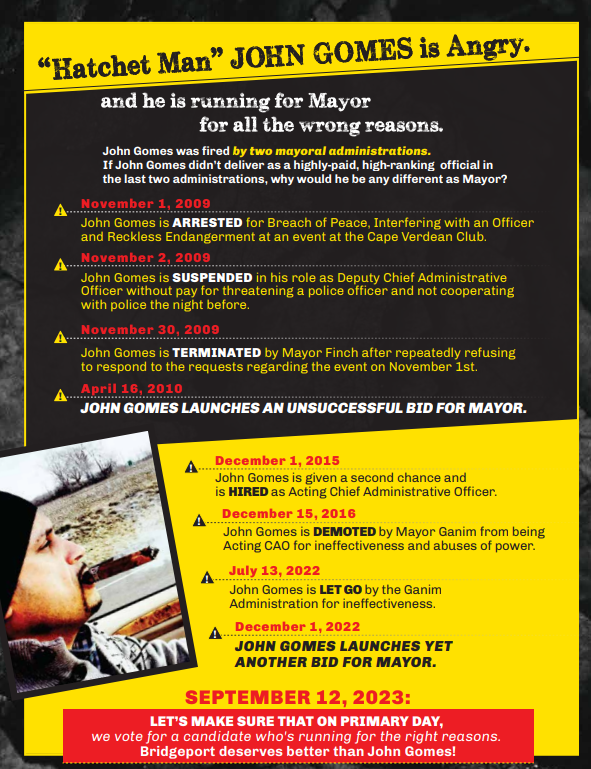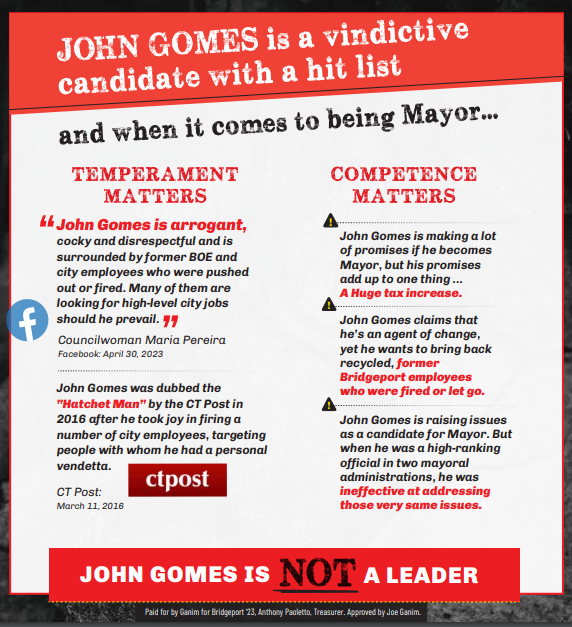 Or this one?
(Editor's note: reached out to Gomes' Campaign Manager Christine Bartlett-Josie to send a Gomes mailer. After no response we dug up this one.)