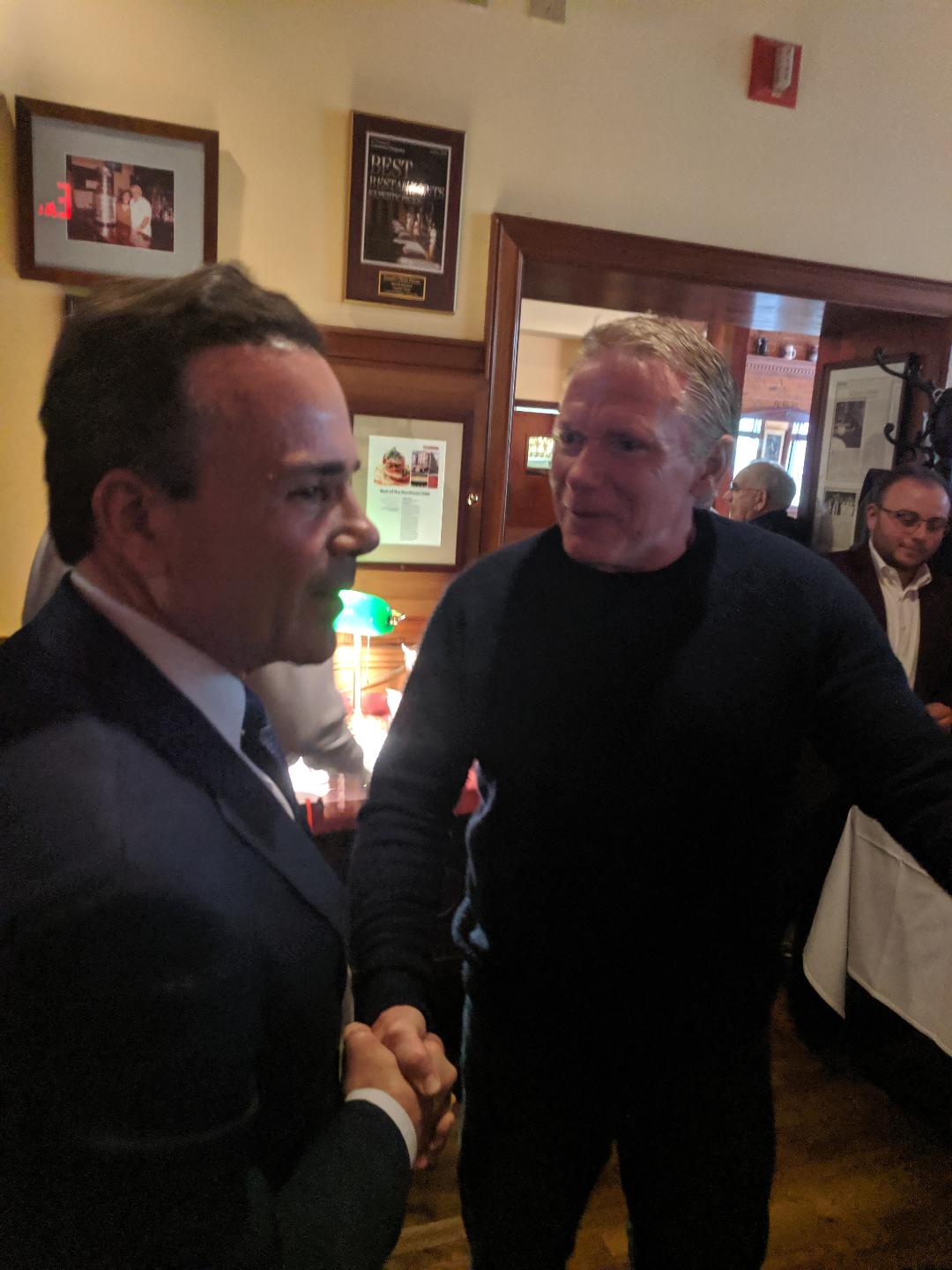 Joseph's Steakhouse which packs in patrons Downtown even on weeknights is famous for its prime dry aged beef. Thursday night Mayor Joe Ganim showed no signs of his formidable fundraising skills drying up in hosting a big-ticket event that raised more than $40,000 bringing his total amount raised for his reelection campaign to roughly $300,000.
About 75 guests filled the steakhouse front room some writing checks up to a personal maximum $1,000, with some familiar faces and some new such as Vinnie Brand who operates the Stress Factory comedy club on State Street.
Ganim's two announced rivals are State Senator Marilyn Moore, who has positioned herself as the outsider, and State Representative Charlie Stallworth an early 2015 supporter of Ganim who took a city position and then had a political falling-out with the mayor. Both will be outspent heavily which places a greater premium on crafting strong messaging and building a ground operation.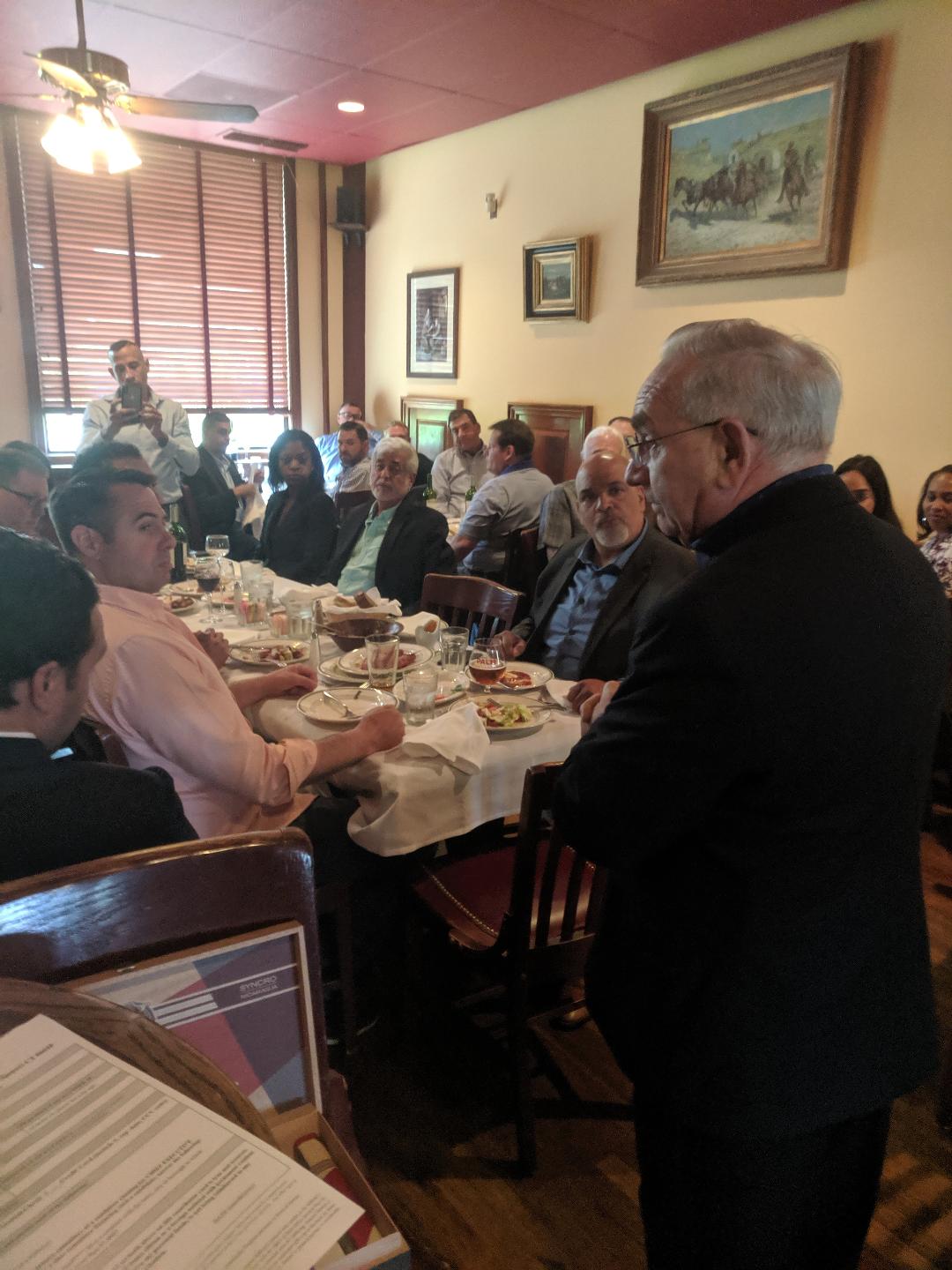 The Democratic primary, if Moore and Stallworth position for that, is September 10 but qualifying for the ballot via a signature route will begin in July, according to the state election calendar. Ganim's opponents are somewhat stymied by the legislative session, more so if a special session looms as most legislative insiders predict to settle an assortment of issues be they tolls, commercial marijuana or sports betting eating into campaign time.
Twenty years ago Ganim, sometimes with Democratic Town Chair Mario Testa at his side, traversed to the Tollgate Steakhouse in Mamaroneck NY to schmooze restaurant maven Joseph Kustra to open a New York-style steakhouse in Connecticut's largest city. Ganim's power of persuasion prevailed and Kustra opened his high-end steakhouse Downtown on Fairfield Avenue.
Kustra recently sold the business as he's scaling back his professional career, but the steakhouse remains the same. Ganim likes to showcase the restaurant as an example of recruiting business Downtown.
Ganim's brother Judge of Probate Paul Ganim did the honor of introducing his brother highlighting his "setbacks and comebacks." The mayor had just returned from a meeting in Hartford with key legislative leaders lobbying state support for city infrastructure projects. Ganim cited among city progress the ongoing development at Steelpointe Harbor with the upcoming June opening of Boca Oyster Bar, marina and public waterfront walk area.