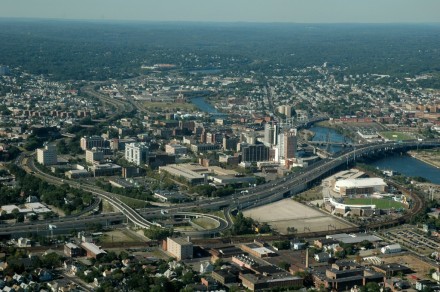 There's some good stuff going on downtown. Young professionals living in the old Citytrust Building on Main Street, 881 the Lofts across from Housatonic Community College and Bijou Square on Fairfield Avenue, developer Phi Kuchma's retail, restaurant and residential project. Can you imagine, downtown has a wine store (Bijou Square) and a bookstore (Rainy Faye) at John and Broad. And several cool restaurants. Let's hope the momentum continues to support downtown businesses.

Mayor Bill Finch is hosting a downtown community meeting today (Tuesday) at City Hall Annex, 999 Broad Street, starting at 5:30 p.m. The meeting is open to all downtown residents, business owners and employees. City department heads, including Police Chief Joe Gaudett, Fire Chief Brian Rooney and Public Facilities Director Charlie Carroll, will provide updates about improvements and public safety.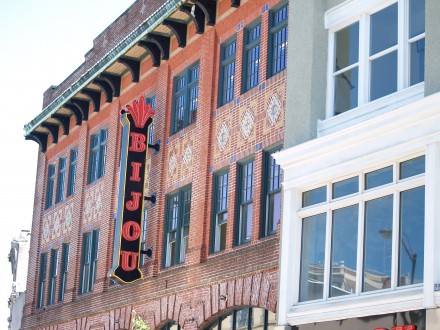 In the late 1970s when I was a young scribe for the Bridgeport Post-Telegram, forerunner of the Connecticut Post, we had the Ocean Sea Grill Downtown, the tasty Venetian Garden just north of it in Bull's Head, Lafayette Plaza/Crossroads Mall (now the building occupied by Housatonic CC) had some eateries (ah, what was that place that served Sicilian apizza?) We scribes, of course, who worked the night shift ended up the night, into the early morning, wired at Sol's Cafe on Fairfied Avenue.
But there was no ballpark, no arena, no Housy CC and certainly not the dining options you have today: Ralph & Rich's, Joseph's, Épernay, Two Boots, Amici Miei and others. And now there's local theater via the Bridgeport Theatre Company and cool stuff at Downtown Cabaret Theater. So on any given night we can have events at the ballpark, arena, Playhouse on the Green, Downtown Cabaret and just to the west of downtown, another superb venue for concerts, the Klein Memorial.
The area that really needs work, however, is the north Main Street gateway into downtown. Visitors driving from the north see a cluster of dilapidation, crud, grime. Sitting in the middle of it is the Cardinal Shehan Center, an oasis of hope, education and recreation for young people. The challenge of downtown is cleaning up the area north of Fairfield Avenue to Bull's Head. Now if that gets done now you have a clean swipe from one end of Main Street to the other at the ballpark/arena complex. And paving Main Street would be nice.
Fire up those bulldozers? Several OIB readers say not so fast, we must protect buildings with historical significance.