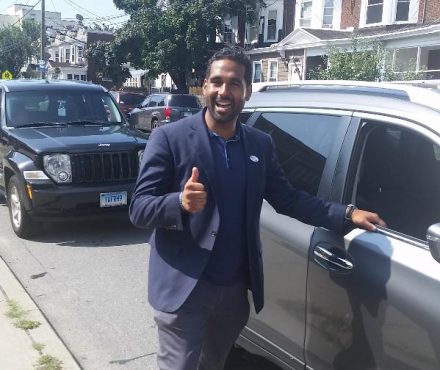 The City Council agenda for Monday night is lean, but one item of note is the "Budget and Appropriations Committee Report re: Approval of General Obligation Bonds – To Fund Certain Capital Improvement Projects."
These represent big-ticket items including millions for streetscape beautification such as sidewalks, paving and street lights as the 2019 election year for mayor and City Council approaches.
It's also an election year for four Board of Education seats currently occupied by Maria Pereira, Dennis Bradley, Ben Walker and Sybil Allen.
Bradley is also senator-elect for the 23rd District. He'll receive the oath of office in January replacing a retiring Ed Gomes. Bradley is weighing his options of vacating the school board seat or serving out his term. If he resigns, the school board has one month to fill the seat, otherwise it goes to Mayor Joe Ganim to appoint a replacement.
Pereira, Bradley and Walker all ran on the same primary line with Ganim in 2015 when he defeated incumbent Bill Finch in a primary on their way to general election victories.
Pereira and Walker are generally aligned as part of a minority bloc on the school board while Bradley, a one-time board chairman, votes most often with a majority coalition on the nine-member board.