One hour prior to Monday night's Democratic Town Committee endorsement convention party Chair Mario Testa pondered a disquieting notion in his Madison Avenue restaurant: "I may be put in a tough spot tonight," caught in the middle of the personality battle between City Council President Aidee Nieves and City Clerk Lydia Martinez for votes in the heavily Hispanic 137th District.
He was right.
He was forced to break a 4-4 district tie and did so in favor of Martinez handing the endorsement to her handpicked candidates for City Council Rosa Franco and Elsie Mercado against two council incumbents Nieves and Maria Valle.
Why a tie breaker? District member Maria Hernandez abstained. Oh my, how did that happen?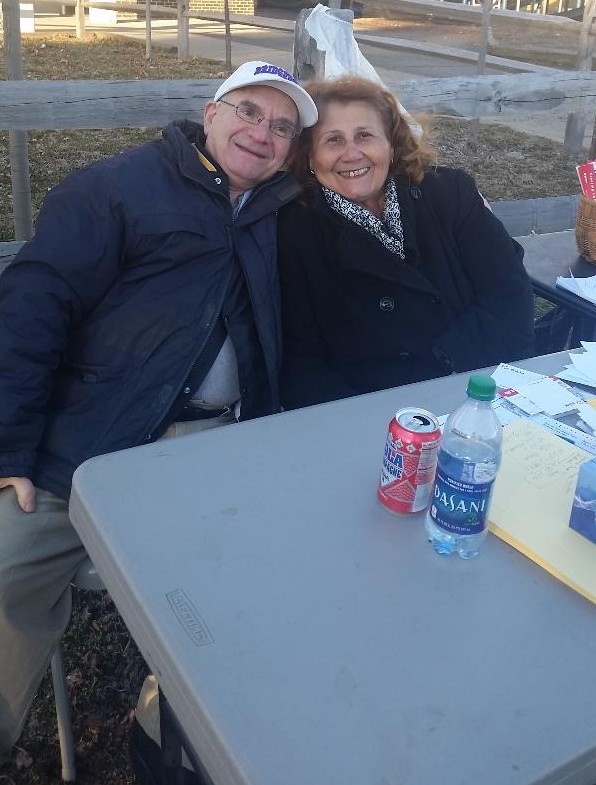 Let's examine the machinations. It's not that Mario dislikes Nieves and Valle. Other considerations are at play crossing over from Board of Education selections and his history with Lydia who packs a mighty punch with her cache of serial absentee ballot voters.
The political peccadilloes in the 137th District can give the average person whiplash. Martinez et al. has gone at it with Nieves/Valle et al. for more than a decade: City Council races, mayoral campaigns, State House races, town committee seats.
Lydia doesn't feel respected by Nieves who says okay, but I am the city council president. How much sucking up am I supposed to do?
Nieves and Valle will scour the district to secure signatures for a September primary. It will happen. Game on.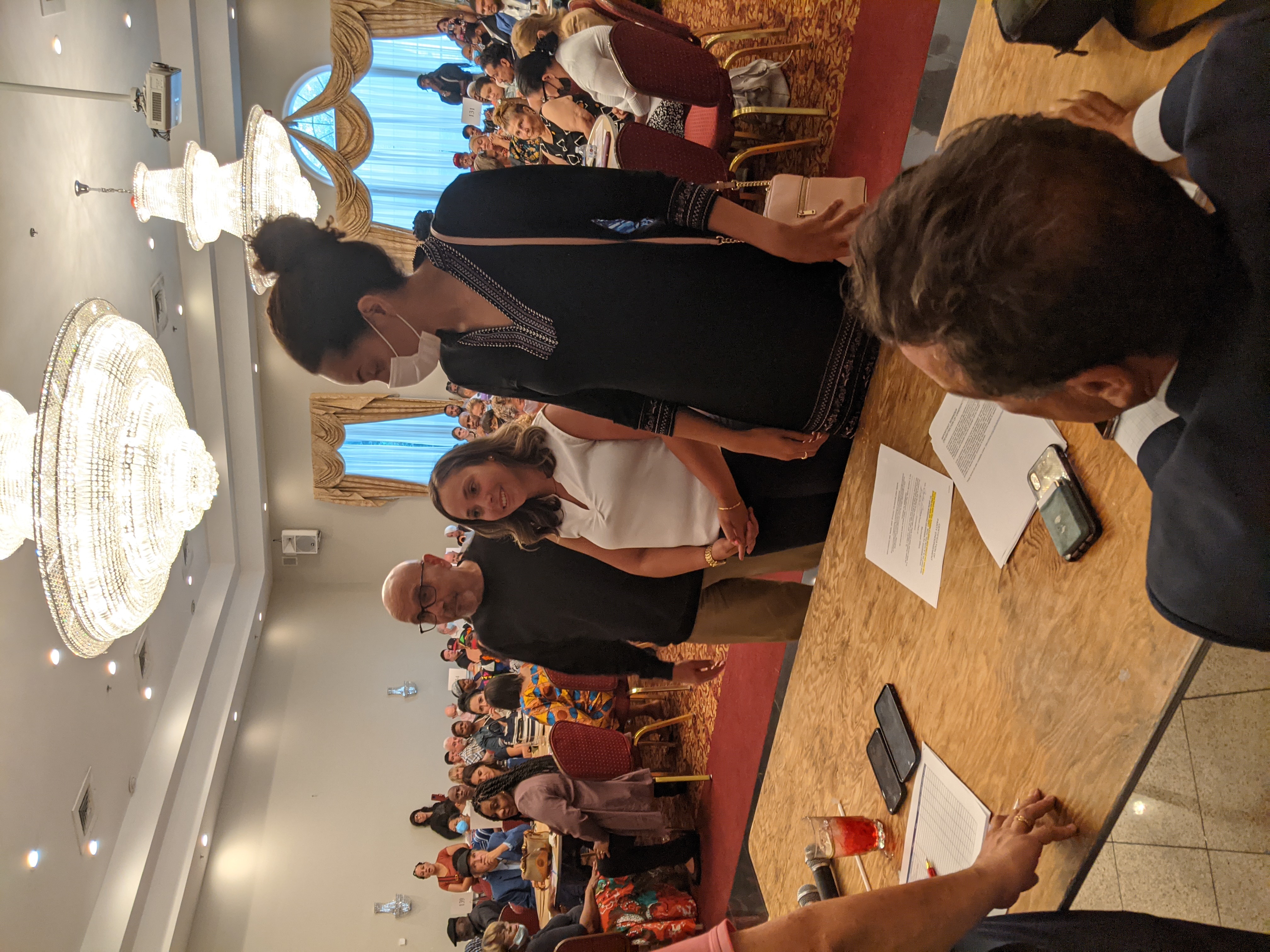 This was an intriguing endorsement session with the Dems backing three school board candidates new to politics, and all with college degrees and solid professions which often isn't the history: Christine Baptiste-Perez, an attorney; Erika Castillo, Director of Communications at King School in Stamford; and Michael Maccarone, a professor at the University of Bridgeport.
Baptiste-Perez and Castillo reside in the 138th District and had pondered runs for City Council against incumbent Maria Pereira and her handpicked candidate Michele Small.
Except former councilwoman Nessah Smith had already teamed up with incumbent Samia Suliman who has broken ranks with Pereira. A three-way race would guarantee Pereira another two years on the council because the vote-splitting benefits her district base. If you're gonna take her out, it must be in a two-way race, at least that's the operative consensus. Smith, however, recently pulled out of the race so 138th District Leader Kevin Monks was endorsed to run with Suliman.
Okay, what's the better fit for Baptiste-Perez and Castillo? School board. They introduced themselves to town committee members, presented their backgrounds and asked for votes.
Maccarone, never involved in politics, is an outlier in this thing. He frequents Mario's pizzeria, another restaurant he owns, a spit from the city line in Fairfield. If you show up enough and the chairman needs a candidate–Hey, you wanna run for school board? Seriously, that's how natural this can happen given Mario's displeasure with school board candidates Lydia has pushed on him in the past and the flaccid Democratic bench.
Meanwhile, black political leaders in the East End such as Ralph Ford and City Councilman Ernie Newton proclaimed we like Chaila Robinson, another young, bright professional who has tried to break through in politics.
Mario has his guy who happens to be white. The East End wants Robinson who is black.
Baptiste-Perez and Castillo are locks for the endorsement. No issue with party regulars. Mario is a vote counter. If he doesn't have the votes he's pragmatic. With some black town committee members pushing back, Mario needed some insurance, just in case.
So now, he must make sure, if he's gonna break a tie for Lydia's candidates her votes must come his way for Maccarone.
And they did.
The flashpoint of the night, however, was incumbent councilwoman Denese Taylor-Moye who resides in South End public housing, a senior citizen on a fixed wage with a disability who would not allow 131st town committee member Gemeem Davis, employed by conflicted, power-seeking, establishment-haters Bridgeport Generation Now, to "take away my self-worth."
Taylor-Moye, after she and incumbent partner Jorge Cruz received the endorsement for another two-year term, advanced to the front of the room at Testo's Restaurant to address the entire 90-member body, castigating Davis whom she declared insulted her age, intelligence and her disability and her service to favor Davis's own candidate.
Her comments begin at roughly the 55-minute point of the video above.
On Tuesday, candidates who seek primary challenges may pull the paperwork from elections officials to signature their way onto the ballot. Several council primaries are expected.