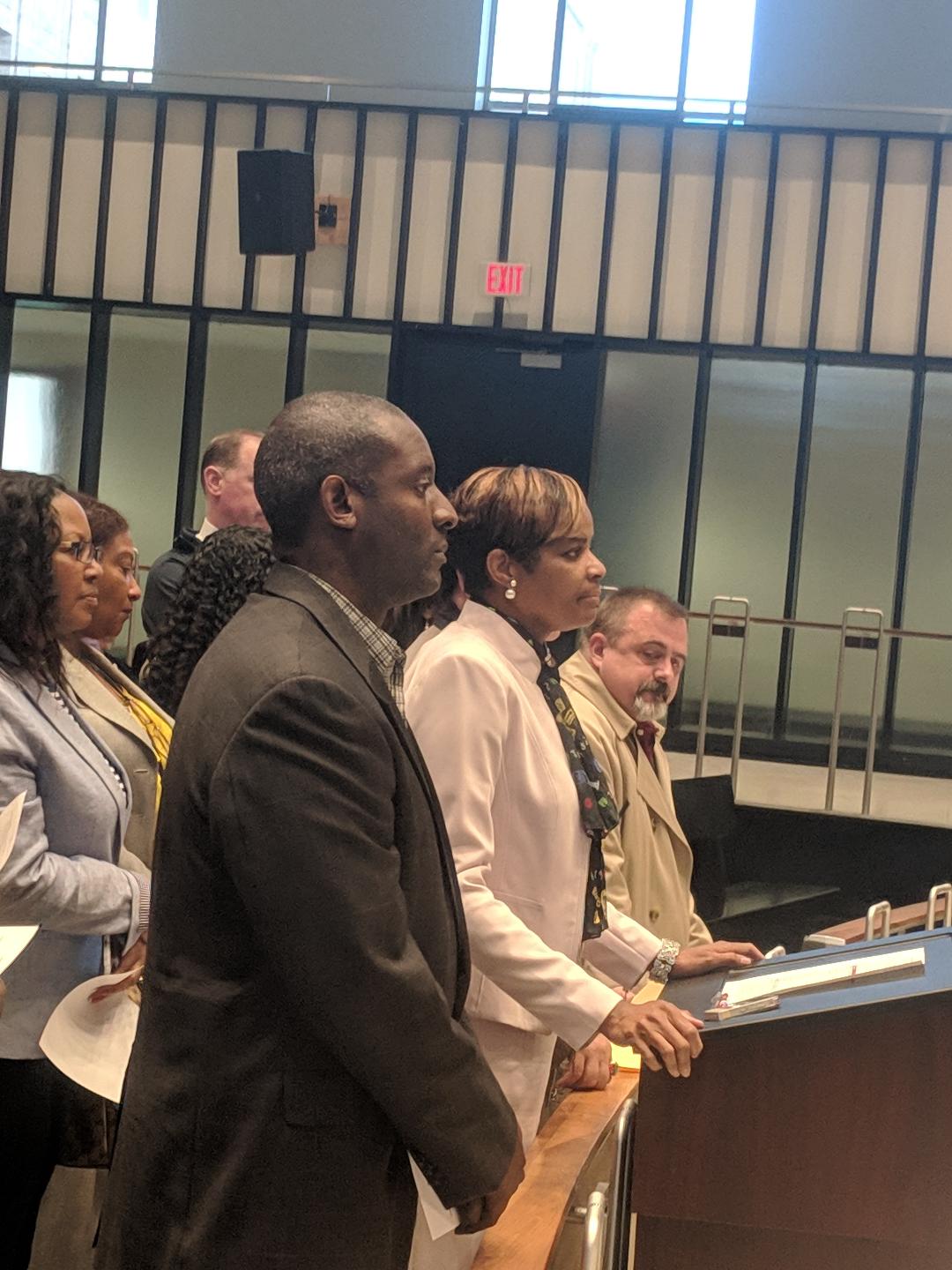 Board of Education Chairman John Weldon delivered a sobering declaration to the City Council's Budget And Appropriations Committee Thursday night: "If the Council does not provide what's needed to open our doors this year it is quite possible that we will be forced to turn the school system over to someone else who can make it work." Translation: state takeover.
Weldon's remarks:
So, here we are again. I was here last week, and here last year, to ask that you consider increasing your investment in Bridgeport Public Schools.

I was disheartened to view a video of a meeting of this committee a few days ago where council members complained that, no matter how much is given to Bridgeport Public Schools, it will never be enough. I was disheartened to hear council member say we have no accountability and that that it's anybody's guess where our money is spent. The reality is, we are the most transparent entity of the City. Our financial and other metrics are available for all to view on our website and we provide detailed financial information directly to you every year and expand on it whenever asked.

Just last week, a council member asked for BOE information from the City's computerized accounting system (MUNIS) to be provided in excel. While the BOE staff member presenting the information had an uncertainty of the ability to do that, within a day of the Superintendent's return to the office, it was provided, as requested, in excel.

As for increased contribution never being enough, I'll say this: Last year, you provided a $1.2M increase to the BOE. While we are appreciative of that ($1.2M is $1.2M and is not to be scoffed at) it needs to be put into perspective that $1.2M is roughly four-tenths of one percent of our $245M budget–Four-tenths of one percent.

Our current request is for $11.5M, which represents a 4-1/2% increase, which can be attributed to simple inflation. Regardless, it needs to be stated that much of our year-over-year increases are due to city labor contracts which cover BOE employees and that contain wage increases for those employees that the City negotiates exclusively and encumbers the BOE without providing the BOE the financial wherewithal to honor them. The result is, to cover those city-imposed increased labor costs, we have to cut in other areas. By way of example, council members said last year that we were top heavy, so we gutted Central Office, which now runs on a skeleton crew.

We cut assistant principals, literacy and math coaches, and others. In the end, 231 people (roughly 10 percent of our workforce) have lost their jobs over the last few years. As a result, the physical operation of Bridgeport Public Schools has become laughable.

Now, there's talk of a property tax cut to the tune of $4.5M that alternately, could simply be shifted to the school system to help them keep things as they are. As for my own property tax bill of $11,003.00, a reduction in the mil rate would give me $120 savings.

Personally, I'd just as soon have that go toward the school system. I'm sure many others feel the same way.

In closing, I want to reiterate something I said here last week. There is nothing left to cut that would balance our budget in the coming year. We are at the end of the road, and there are no more moves. If the Council does not provide what's needed to open our doors this year it is quite possible that we will be forced to turn the school system over to someone else who can make it work.

Do you really want to go down in history as the sitting council that relinquished local control of its school system because you refused to provide it with the basics? Think about that. That's not an empty threat designed to scare anyone, it's a reality-That is where we are. Please carefully consider what you're about to do.