As a pride of lions go there hadn't been much of a roar from the mascot of Bassick High School in search of a new home.
Decades in the making the pieces began to merge the last two years: Key funding shepherded by the city's state legislative delegation, a piece of property on the campus of the University of Bridgeport to relocate the school from the West End to South End.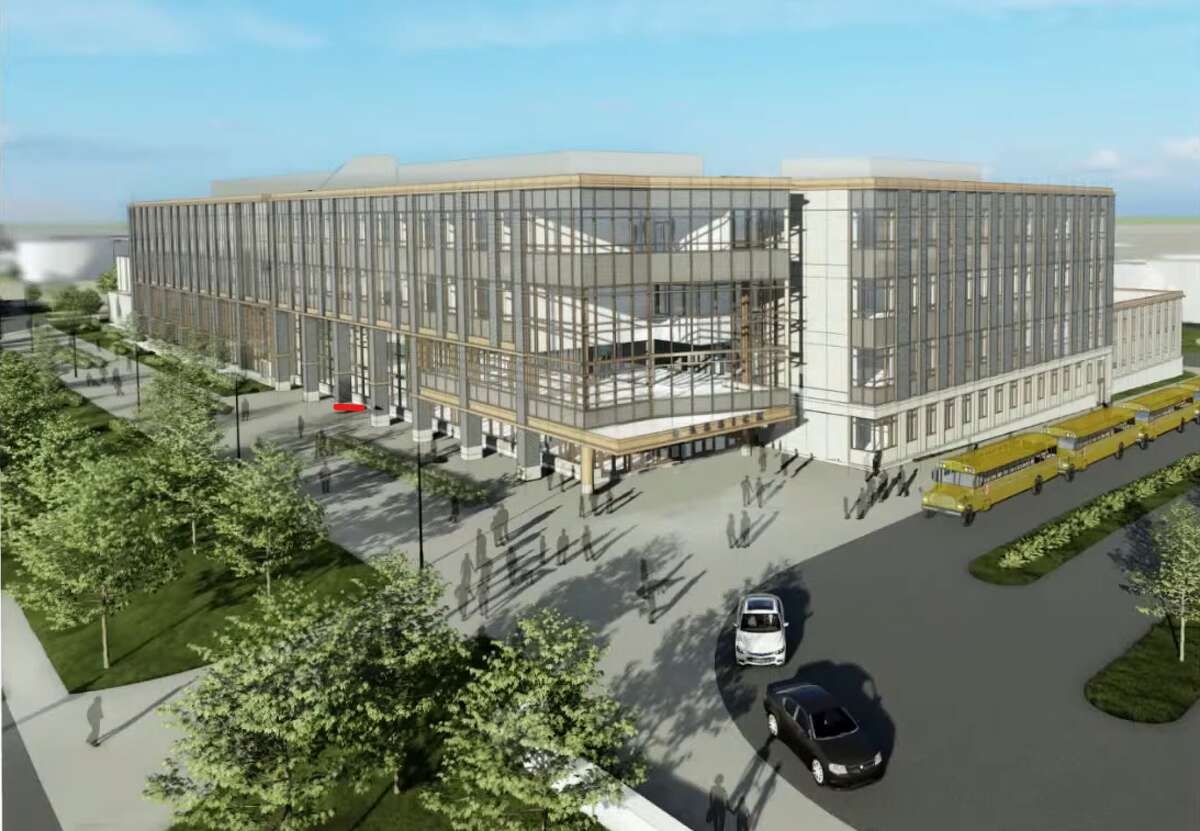 Mayor Joe Ganim on Monday was joined by city and state officials, members of the building trades and Bassick staffers to break ground for a 205,000-square-foot facility featuring auditorium, athletic field, gymnasium, fitness room with a renewed focus on trades.
Crews from the school's construction manager Bismark Construction were on hand to prepare the property for structure.
City Councilman Ernie Newton noted among the speakers the inspiration high school students will receive for higher education on the campus of a college.
For most everyone there it was far more than a photo opportunity during a mayoral election year but a sigh of relief that in a few years the promise of a needed segue from an old facility to modern educational advancement will be realized.
The building will also include the Bridgeport Military Academy. The two schools combined will house 1,250 students at a construction price tag of $129 million, most of the budget covered by the state. Occupancy is projected for August 2025.
The building will be raised to bring the first floor out of the flood elevation close to Long Island Sound.
Bassick is the last among the city's flagship high schools to undergo a new home or major modern renovations.
The new building will include these programs for Bassick High School and the Bridgeport Military Academy
— Architecture/Engineering Lab
— Aeronautical Tech
— Advanced Manufacturing
— Automotive Repair
— Construction Technologies
— Liberal Arts
— Law Enforcement
— Firefighting
— Emergency Medical Services
— Homeland Security
— Military Sciences