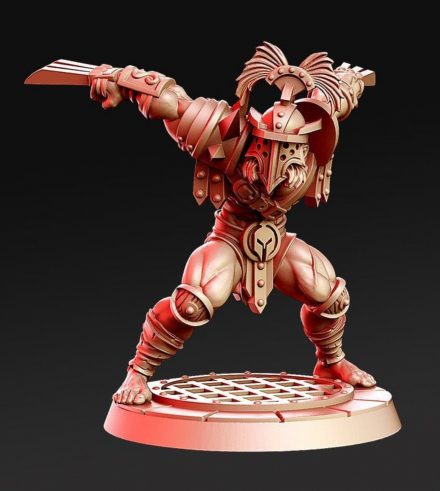 The executive search firm CPS HR Consulting the city has retained to assist with the hiring of the Personnel Director position has created quite the application obstacle course for candidates to navigate. Call it an intellectual, mental exercise of running, jumping, crawling, diving, cloaked in rigid requirements, confidentiality agreements, rating systems and anonymity.
Keep the politics out of it? So far so good. We'll see.
It's crunch time for the finalists as the city prepares to announce its appointed gladiator in about two weeks. This is a key appointment in so many ways.
Eric Amado has occupied the position in an acting capacity for more than one year following the resignation of David Dunn in the aftermath of the federal government's investigation into the test-cheating scheme of former Police Chief AJ Perez.
The Personnel Director oversees Civil Service hiring including the testing process to select chiefs of police and fire.
Judging by the interviewing, testing process and rules and regulations presented to candidates, this is an examination of endurance, according to would-be candidates. One described at as "nerve wracking."
The personnel director position had been sacrosanct from its birth, created under the mayoralty of Socialist Jasper McLevy, 1933-57, who instituted the Civil Service testing system as a firewall against political intrusion. In 2009 then Mayor Bill Finch took a fire hose to its institutionalism lining up the Civil Service Commission votes to can Ralph Jacobs with whom he had a scratchy relationship. Dunn was installed, without a national search to match the bona fides, and stayed there until his resignation.
It came with a price tag for taxpayers.
Former Mayor Tom Bucci, an expert in labor law, represented Jacobs in a financial termination agreement totaling $180,000.
A mayor with an accommodating personnel director is like harnessing a de facto patronage department shoehorning political supporters into positions. Personnel directors who play by the book are loyal to the testing rules and regulations set forth in the City Charter.
The Civil Service Commission is technically the appointing authority assisted by the executive search firm assimilating the finalists armed with the pro forma language below:
Prohibited Items

Certain items are prohibited during the assessment, including all electronic devices (i.e., cellular phones, tablets, smart watches, recording devices, etc.), any large bags or portfolios (i.e., backpacks or 'large' purses where paperwork or electronic devices could be stored) and paperwork of any kind (i.e., resumes, policy manuals, previously prepared notes, notepads, etc.). You are expressly forbidden from bringing any previously prepared notes into the assessment. You are prohibited from videotaping, audiotaping, or taking pictures, as these methods capture test content and thus violate the copyright and proprietary rights of the examination content. If you bring any of these prohibited materials to the assessment site, you must turn them in immediately when you sign-in. Possession of these prohibited items during your assessment is grounds for immediate disqualification. These materials will be held and given back to you once you have completed the assessment. Please note, staff members are not responsible for any lost, stolen, or damaged materials which is why we suggest that you not bring them into the building with you at all.

Optional Items

Water and food will NOT be available to you at the assessment site. You are encouraged to bring a bottle of water if you would like as waiting/holding periods can be inconvenient.

You may also bring your own writing utensils (a maximum of three pencils, three pens, and two highlighters). However, please note, you will only be allowed to write/make notes during specified times during the assessment. For example, you are prohibited from writing/taking notes prior to your preparation period and while waiting to entering your assessment room. This will be strictly enforced. Writing utensils (pencils/pens) will be available to you if you choose not to bring your own.

Required Items

You must bring the following items:
— Government issued picture ID (i.e., driver's license)
— Face mask

Overview

Your assessment will be administered in person. You will be rated by a panel of assessors. There will be two exercises that comprise this portion of the examination. For one of the exercises, you will have a preparation period to enable you to prepare for this exercise. Both exercises will be explained to you in more detail on the day of the assessment.

Assessment Center Procedures

You will be at the assessment site for approximately 2 hours. At your assigned appointment time, you will be checked into the assessment center (please bring photo identification). Once you sign-in for the assessment (and show proper identification), you will be provided with an ID badge that you will wear throughout the assessment.

Additionally, you will receive a Confidentiality Agreement at check-in that you will be asked to sign. This is done so that candidates will not discuss the contents of the assessment center throughout the testing process and so that everyone has a clear understanding of the serious implications of a security breach. By participating in the assessment process, you have agreed to keep the contents of the assessment confidential for a period of time after the assessment.

After check-in, a proctor may provide some brief verbal instructions and answer any questions you may have. You will then be escorted to your preparation room.

Preparation Period

Once in the preparation room, you will receive additional instructions and some exercise materials. After that, your preparation period will begin. Candidates will have a specified period of time to review all materials and prepare for one of the assessment exercises during the preparation period. You may take notes during your preparation period on notepaper that will be provided to you, or on the exercise documents. You will be allowed to bring your notes and instructions into the assessment room with you. Note, that you will be expected to read all materials and conduct any and all preparation you feel is necessary for the assessment during the preparation period. Once you leave the preparation period, you will not be allowed to take any additional notes until you begin your assessment.

Assessment

Following the preparation period, there will be a very brief time to use the restroom. Following this short break, you will be promptly escorted to the assessment room.

A proctor will escort you into the assessment room. You will be seated at a table in the room and may take out your notes at that time.

Please remember that all City of Bridgeport Civil Service exams are held anonymously until after grading of test materials/exercises is complete. Please do not introduce yourself to your assessors. Your assessors will not introduce themselves to you. Because of COVID-19 safety protocols, we ask that you not attempt to shake hands with anyone in the assessment room. You may greet your assessors but, again, do not provide them with your name.

Once you are seated, your proctor may give you a brief instruction and will begin your assessment.

Please note, assessors will only evaluate what you say during each designated response period. You will provide all responses orally. Although you may take notes during the exercise if you would like, these notes (or any notes) will NOT be rated and there will be no formal preparation time during the exercises.

Important Notes

Please keep in mind that you are expected to enter the assessment room having prepared (however you see fit).

A preparation period is being used to maximize efficiency and to allow you to determine how best to allocate your time in preparing for one of the two exercises of the assessment; you will have to manage and prioritize your time. This in itself is a test of your organization and planning ability. Please plan your time accordingly to ensure you are able to read through all materials and conduct all preparation necessary. You will be able to bring your instructions and any notes or materials you have generated with you to your assessment room. You will be prohibited from writing or preparing anything outside of the preparation room or the assessment room.

General Suggestions

— You may plan for one of your exercises, take notes during the preparation period, and bring any and all of your material as well as the exercise instructions with you into the assessment
— Manage your time within the exercise appropriately. Ensure that you meet your goals for the exercise within the time
— Try not to use department-specific jargon. For example, if you want to refer to "EAP," you might say, "Employee Assistance Program." While assessors receive extensive training, some specific terminology may not be familiar to them.

Post-Assessment

Once you have finished your exam exercises, the proctor will escort you from the exam room and will collect all of your assessment materials (e.g., notes and instructions). You will not be able to take any of your notes or exercise instructions with you when you leave the assessment–you must turn in all materials once you have completed your assessment.

At that time, the proctor will direct you to the nearest building exit. You must exit the building immediately. The Civil Service office will contact you as soon as the final results are compiled.