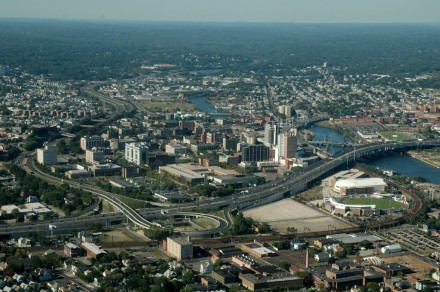 The notion that Downtown Bridgeport is unsafe is a fallacy. The Bijou Theatre enjoyed a number of performances that were jam packed. Were people afraid to attend then? When the Webster Bank arena has a sold-out event–and there have been many–are they afraid? Downtown Cabaret Theater just two blocks from the Bijou has had numerous sold-out performances. Were people scared? OIB hosted a well-attended event last July at the Bijou. Not one person who sent regrets said they were afraid. Downtown certainly has issues such as parking that must be addressed but there's way more activity today than years ago, more residents Downtown with other housing units on the horizon. Part of the problem with Downtown is a lack of cohesive marketing.

Running an entertainment-based non-profit is extraordinarily difficult to cover rental and overheads costs. Some get by because they have mighty corporate support or pay little or no rental such is the case with the Downtown Cabaret, now in its 40th year, because the city owned the building they operated in until Downtown developer Phil Kuchma who also owns the Bijou bought the building in a transaction with the city more than a year ago. Downtown Cabaret had about seven years remaining on a lease when Kuchma purchased the building.
Restaurants, good and bad, have come and gone Downtown, but some have made their mark such as Ralph & Rich's and Joseph's Steakhouse. Some nights you can't get in those places, especially when there's an arena event. Downtown needs more foot traffic, but in the past 10 years multiple housing developments have come on line on State Street, Lafayette Boulevard, Fairfield Avenue and Main Street.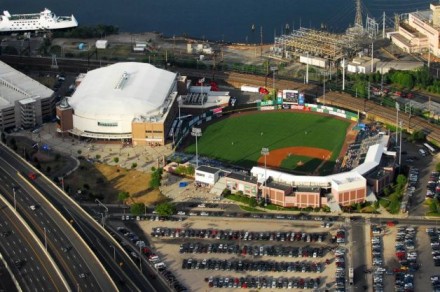 Remember when the ballpark opened in 1998? On many nights for three years it was the toughest ticket in the region. It was packed with suburbanites and city dwellers. Part of the reason for the success was the marketing efforts the city put into promoting its assets. When that stopped in the early 2000s and the economy took a turn, attendance fell back.
Community venues such as the Westport Playhouse and Ridgefield Playhouse that book local productions and even high-profile artists rely heavily on corporate support. A jewel such as the Bijou needs a number of components coming together for long-term stability. For five years, the Bijou was a labor of love for Christine Brown who put in her personal resources to keep the lights on with many fine events. Rental and utility costs became too much. Phil Kuchma is a businessman. Hopefully he can find an operator to bring the facility back to life. But that operator will need the marketing arm of Downtown to step up.
The Downtown Special Services District is tasked with overseeing security, cleanliness and marketing of Downtown. Downtown property owners pay an extra tax for those services.
OIB rarely hears from DSSD leadership on anything Downtown: no news releases, statements, media alerts about events. No press releases about Downtown Thursday concerts. The same for Steve Krauchick's Doing it Local. He never hears from them. Both news sites have thousands of regular readers available to Downtown marketing efforts free of charge. DSSD has a website InfoBridgeport.
Studies show the most active audiences in their respective communities are readers of government and politically based news sites. They engage on issues, they want their communities to succeed even if they do not agree how to get there.
The Bridgeport Regional Business Council is also involved with the marketing of its dues-paying constituency. You'd think Kuchma would be a member of the BRBC, right? He is not. Part of his pushback on the business organization is his frustration with its priorities. He'd like to see it more small-business based and fully engaged on marketing Downtown.
Paging DSSD and the BRBC.