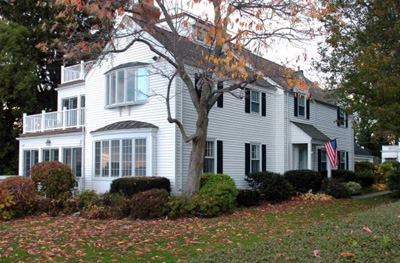 Shortly after he came up short in a Republican primary for lieutenant governor in 2014, Bridgeport resident David Walker declared if Republican gubernatorial candidate Tom Foley's bid failed he'd leave Connecticut. Foley lost. The former U.S. comptroller general, a candidate for governor, has had a change of heart.

From Ken Dixon, CT Post:
David Walker, of Bridgeport, the former comptroller general of the United States under both Republican and Democratic presidents, said that he and his wife, Mary, eight-year residents of Connecticut, plan to retire here.

"We have decided to fight rather than flee," Walker, who was John McKinney's running mate in the 2014 GOP gubernatorial primary, told the debate audience.

"I'm the only candidate on this stage who, frankly … has made government smaller, more economical, more efficient, more effective, and improved the financial condition of the entity I was responsible for when I was the leader," Walker said.
Full story here.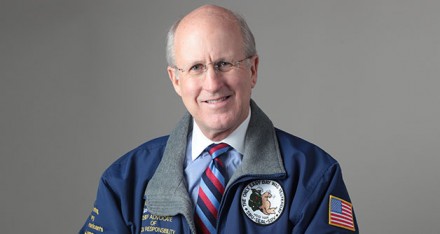 Walker purchased his Black Rock waterfront home in 2009 for $1,550,000 from former Republican Congressman Chris Shays who sold it after he was defeated by Democrat Jim Himes in 2008. Shays purchased it from David Carson, retired chief executive officer of People's Bank, who bought it from Betty Pfriem, former publisher of the predecessor papers to Connecticut Post.
When Walker marketed his house for sale in October 2014, he paid roughly $35,000 a year in property taxes. The tax bill has gone up since then, courtesy of the 2015 revaluation of property.
Walker is leveraging his federal experience as a fix for Connecticut's financial hemorrhaging against a GOP primary field that includes Danbury Mayor Mark Boughton, Shelton Mayor Mark Lauretti and former Trumbull First Selectman Tim Herbst. The top tier Republican candidates for governor are all on track to qualify for the state's public financing program that will infuse roughly $1.4 million for an August primary against the endorsed candidate. The primary winner will receive $6.5 million in public funds for the general election.
The party convention will take place in May.