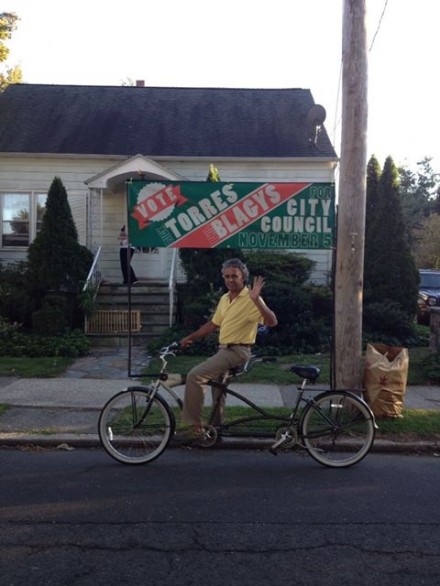 Local election officials have cleaned up the city's voter registration enrollment numbers reducing registered voters to roughly 57,000, down from more than 70,000 that had been maintained from the surging voter interest led by the 2008 presidential cycle with Barack Obama on the ballot.

The breakdown now is approximately 38,000 Democrats, 3500 Republicans and 15,000 unaffiliated voters. Election officials cleansed the list of duplicate, inactive and transient voters. The Democratic list from the 2008 election had swelled to roughly 45,000.
Scrubbing the list will now provide a more representative percentage turnout of general election voters for the November election that includes races for governor, as well as state and federal legislative offices. It also presents political operatives with a clearer picture of voter history to woo electors to the polls.
City voter demographics have changed dramatically in the past 20 years. In the early 1990s, the Republican registration was more than 10,000, one of the largest GOP municipal voter rolls in the state. In fact, during the 20-year period from 1971 to 1991, 10 of those years were occupied by Republican mayors Nick Panuzio, Bill Seres (who finished out the final 55 days of Panuzio's term departing for a presidential appointment), Lenny Paoletta and Mary Moran.
The registration difference between Democrats and Republicans during that era was generally more like 3 to 1 than today's 10 to 1, with unaffiliated voters often leaning Republican in elections. In the 1990 election for governor won by Lowell Weicker running as an independent, Republican John Rowland carried the city over Weicker and Democratic candidate Bruce Morrison.
Voter demographics took on a new look in the mid-1990s with Republican voter interest plunging in particular the past 10 years.
Currently City Councilman Enrique Torres is the lone elected Republican in the city among challenge races without minority party representation. Republican candidates need to place a premium on capturing unaffiliated and disaffected Democrats. Last November Republican Phil Blagys running with Torres in Black Rock won on the machines, but Democrat Sue Brannelly prevailed by absentee ballots.
Democratic incumbent Steve Stafstrom, matched up against Torres in the ballot lineup, lost in a close vote. Many Black Rockers say they wish Stafstrom had prevailed over Brannelly whose opposition to a government reform bill prohibiting city employees from serving on the City Council dragged down her council running mate. Stafstrom supports the reform provision. Council seats are up for election next year in the 2015 mayoral cycle.