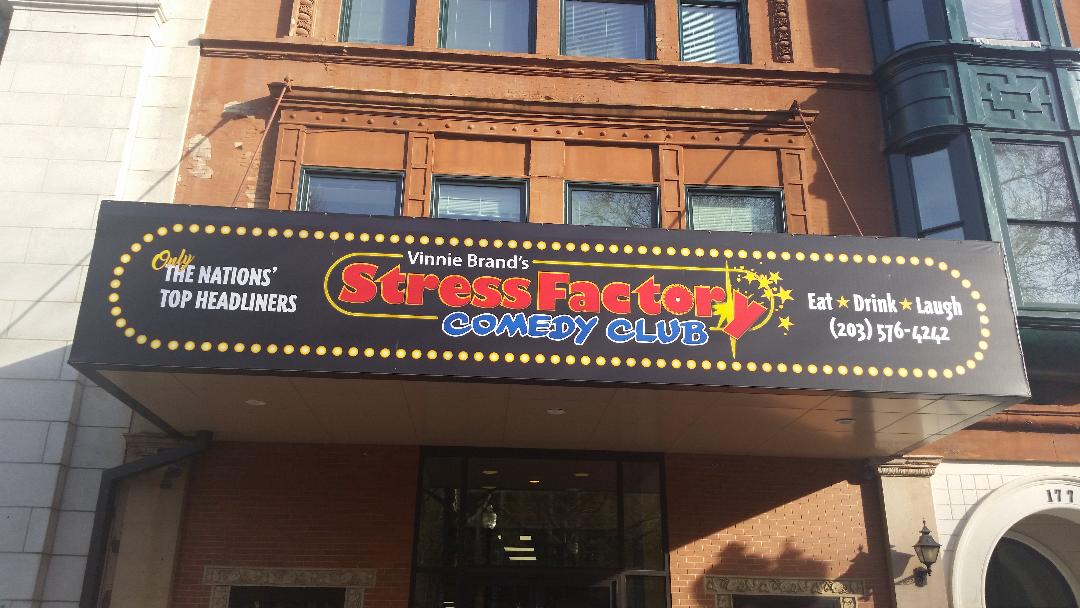 From Brian Lockhart, CT Post:
Vinnie Brand is in the funny business, and the downtown comedy club owner takes that business very seriously.

More than seven months into the COVID-19 pandemic, Brand said he is intensely focused on not just keeping his downtown Stress Factory establishment successful, but on ensuring the rest of the neighborhood re-emerges from the worldwide health crisis and resultant economic collapse.

"We survived," Brand said. "Now we have to thrive."

When the coronavirus struck Connecticut in mid-March, the public was urged to stay home for several weeks to stop the illness' spread and many so-called non-essential businesses like the Stress Factory were shuttered for months, with restaurants restricted to selling take-out and delivery only.
Full story here.