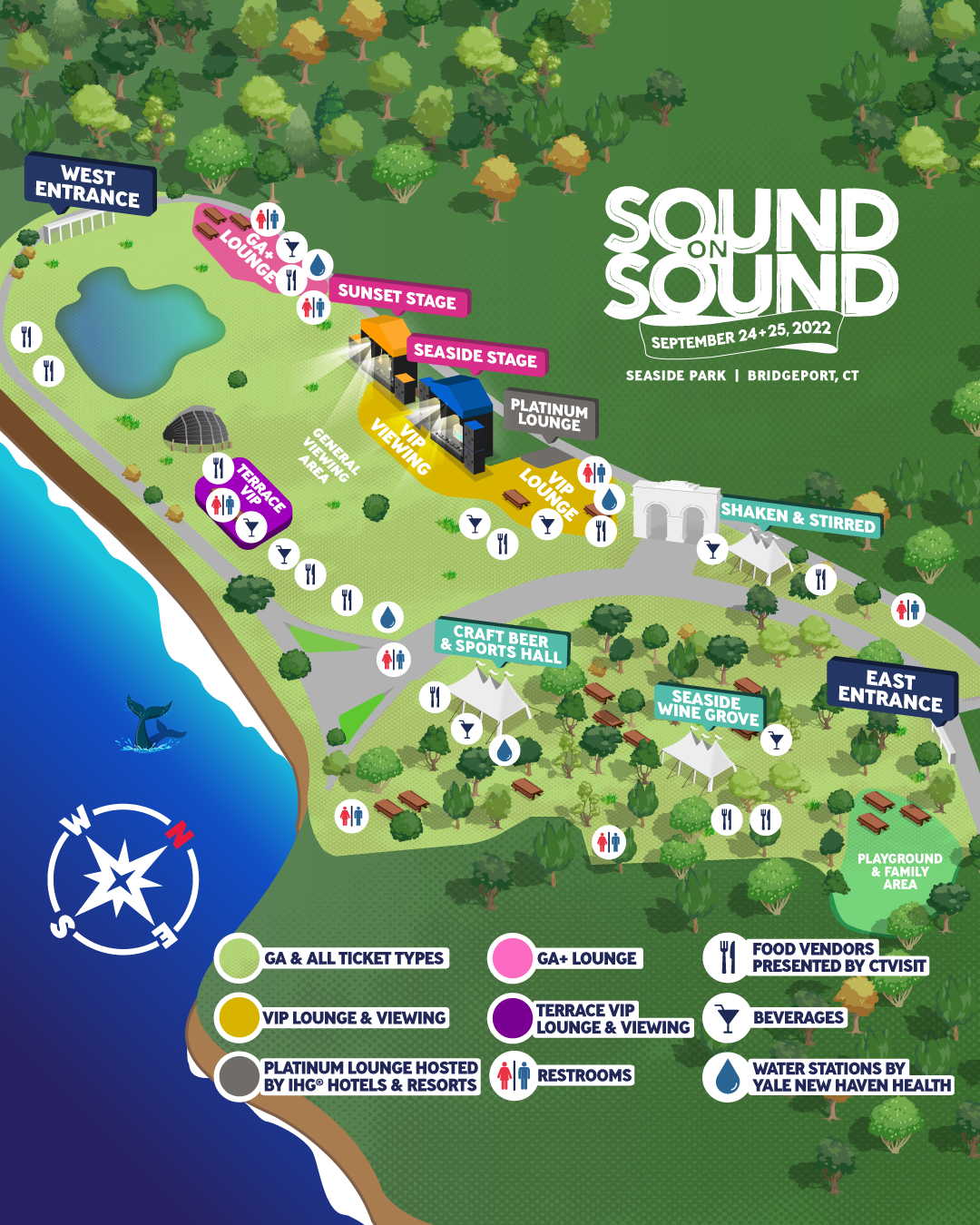 Tens of thousands will groove at Seaside Park for the inaugural Sound On Sound Music Festival September 24-25 organized by the founders of New York's Governor's Ball in conjunction with Live Nation and Howard Saffan, owner of the Hartford Healthcare Amphitheater.
It's a music mecca weekend starting with rock supergroup Ringo Starr & His All-Starr Band September 23 at The Amp.
The Sound On Sound opens each day at 11:45 a.m. and ends at 11 p.m.
The Lumineers and Stevie Nicks are among the headliners on Saturday, Brandi Carlile and Dave Matthews on Sunday.
Know before you go.
What to bring, what not to bring, bag and chair policies, payment methods, parking, access, food, drink and set times call be found at the festival information site here.