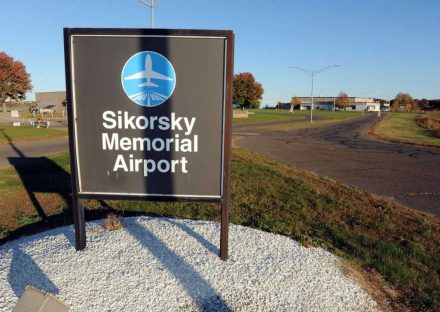 Connecticut's largest city navigates a bumpy flight pattern with the airport it owns. That's because Sikorsky Memorial Airport is located in Stratford. Really? By the way, the city's two golf courses are located in Fairfield. Hmmm. Its Parks Department? Well yeah, located in Trumbull … all of the above a long, strange trip with the suburbs. We will get to it someday. But for now …
My former client Donald Trump (remember him?) contacted me one day in 1996, (and I'm paraphrasing) "Let's build an Indianapolis 500-style racetrack at the airport and fly people into the event."
Trump jiggered a development fascination with the city's waterfront that extended west to east (in his helicopter) from Black Rock (nope, it's residential) to South End (nope, University of Bridgeport owns it) to East End (nope, Pleasure Beach isn't for sale) to Lordship in Stratford where Bridgeport owns an airport.
To Trump's way of thinking, we can oval a racetrack at the airport and jet the pretty people there. Okay I say, one minor problem. Bridgeport owns the airport but city officials can't do a damned thing about it without local zoning approval in Stratford acquiescing a noisy Lordship residential area limiting commercial flights.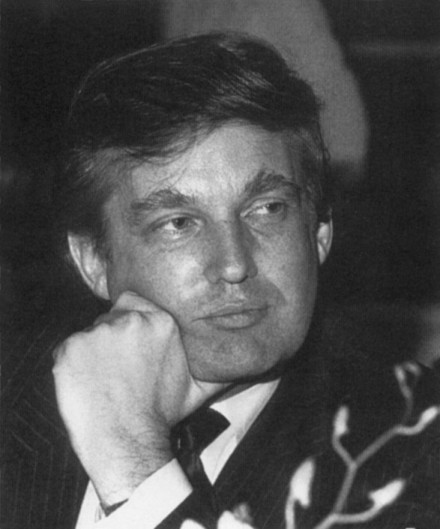 Trump: How the friggin', frackin' (fill in the blank) did that happen?
Me: Happened a long time ago.
Trump: Figure it out!
Me: I call Joe Ganim (remember him?).
Joe: Talk to Ricci.
I call airport manager John Ricci (today Bridgeport's Public Facilities Director whose department still oversees the airport).
John?
Stratford's in the way.
Okay.
Trump (to me): why am I paying you all this money!!!
All these decades later Trump is president of the United States and the city's still navigating the economic benefits of an airport it owns in Stratford albeit private sector interest to renew long-dormant commercial passenger service.
From Brian Lockhart, CT Post:
The city is looking for $7 million in state aid to help revitalize Sikorsky Memorial Airport and bring back commercial passenger service.

The goal is for "regular, scheduled service, as opposed to (the existing) corporate or jets-for-hire," said Danny Roach, an aide to Mayor Joe Ganim who for the past two years has been helping to decide the future of the city's Stratford-based airport.

The $7 million request for runway upgrades has been submitted to outgoing Gov. Dannel Malloy's administration in the hopes it will land on his final Bond Commission meeting agenda on Dec. 7. The commission authorizes borrowing money for various projects around Connecticut.
Full story here.