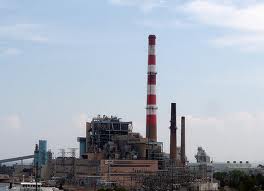 PSEG's conversion of the state's last coal plant to a gas-fired facility in the South End includes a $500 million investment, mega tax dollars to the city as well as a job apprenticeship training program as part of a community benefits agreement. City ministers have meowed to City Council members that the company isn't doing enough for the community. They want a faith-based organization from Georgia involved in the apprenticeship program rather than the local construction trade unions enlisted by the city. See community benefits agreement here.

The two City Council members representing the district Denese Taylor-Moye and Jack Banta say PSEG is a good corporate citizen doing its part. Ministers have taken their case to higher-profile pols to force a sit-down. Skeptics of the pressure applied by the ministers wonder if its about the neighborhood, or really all about what they can extract for themselves, as noted in the comments section of OIB. Legit concern for jobs? Or a stickup?
CT Post reporter Brian Lockhart has more:
They may have God on their side, but the pastors at war with PSEG, a South End power plant owner, also know when to replace the power of prayer with that of political pressure.

At the request of U.S. sens. Richard Blumenthal and Christopher Murphy, U.S. Rep. Jim Himes and Gov. Dannel P. Malloy, PSEG will meet Monday with religious leaders who have accused the energy provider of breaking a deal to hire locally.

"We have been contacted by community leaders who have approached us with concerns regarding PSEG's minority business outreach and community engagement," the four elected officials wrote the company recently. "We encourage all parties to come to the table to have an open dialogue about their concerns."

im Gilroy, a PSEG spokesman, confirmed the company has since "had meetings and conversations with each signatory" and executives will sit down with concerned religious leaders Monday for a private discussion.
Full story here.