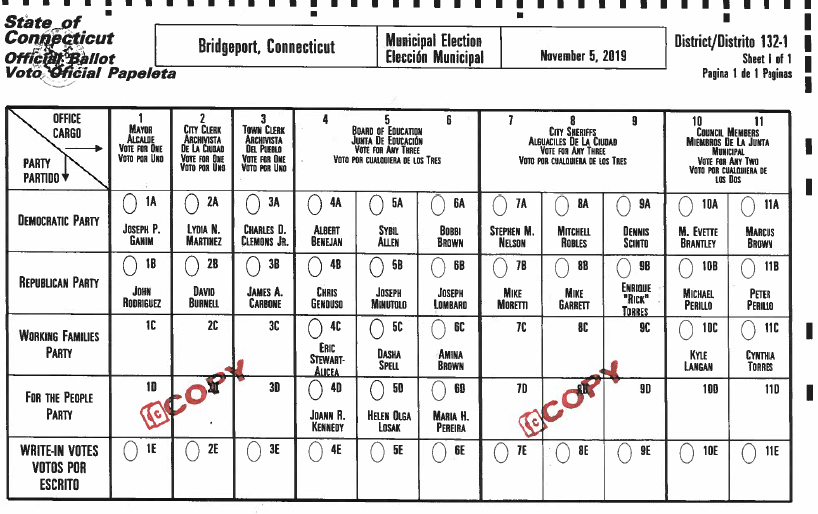 Barring court intervention involving the challenge to the September 10 Democratic primary, we're three weeks away from the Nov. 5 general election featuring races for mayor, city clerk, town clerk, school board, city sheriffs and City Council.
The sample ballot above is from the West Side 132nd district.
The bottom line features a two-step process for write-in votes most notably for mayor. State Senator Marilyn Moore, policy wonk Jeff Kohut and Republican Ethan Book who was unsuccessful in his mayoral primary pursuit have registered with the state. Electors must fill in the oval and then write the name, or something representative, on the ballot.