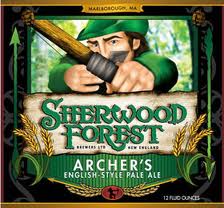 No one knows the city's more than $500 million budget like Tom Sherwood. For more than a decade he has served as director of the city's Office of Policy and Management, a fancy term for budget director. Budgets are a labyrinth of numbers, departments, projections and imperfections. When it comes to the spending side of the budget it's all about Sherwood. How much money is left in the account? Call Sherwood. Need to move money around? Call Sherwood. Need to hold the line on taxes in an election year? Call Sherwood. It could be Tom Sherwood has fashioned his last budget in the state's largest city. Retirement appears to be on the horizon. But don't be surprised if Mayor-elect Joe Ganim picks his brain, or asks him to stick around as a resource for awhile.

The way things work in Bridgeport, the budget director handles the spending side while the finance director (Anne Kelly-Lenz) tracks the revenue side with tax assessment and tax collection coming under her umbrella.
Sherwood worked in the OPM office when Ganim served as mayor his first tenure so they are well acquainted. Sherwood was chief bean counter under John Fabrizi and then Bill Finch. For years political insiders wondered, how does Sherwood manage to stick around so long through different administrations? Because no one has an intimacy with the budget like Sherwood. Knowing where the money is tucked away is a mighty thing.
In the weeks after Finch assumed the office of mayor December 1, 2007 he told folks privately Sherwood was gone, sayonara, adios, goodbye, see ya. A funny thing happened on the way to Sherwood's involuntary retirement: he stayed around another eight years, such was his budget value. It appears Sherwood is going out on his own terms.
When Ganim receives the oath of office December 1, the current budget Sherwood fashioned starting July 1 will be almost mid year. In a few months department heads will be directed to submit budget proposals to OPM as Ganim prepares to submit his first spending plan to the City Council the first week of April with the trap door of reval likely on the horizon. Lotsa luck.
If Sherwood departs as planned, gotta think he's going to receive a number of phone calls for his budget knowledge over the next few months.