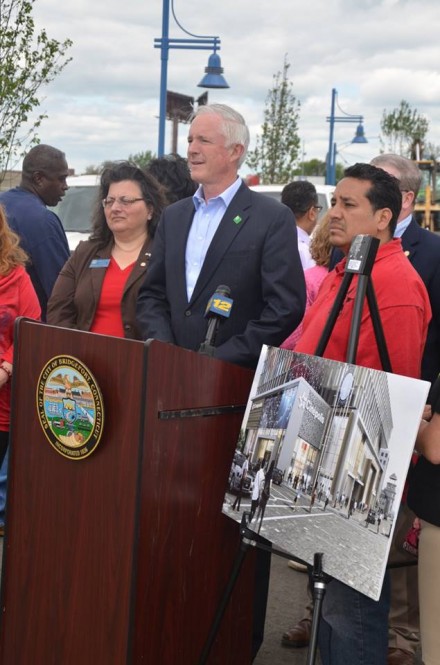 The late OIB correspondent John Gilmore said mayoral elections do not begin in earnest until Memorial Day. Well here we go, time to take inventory.

Five Democrats and one Republican are in the most-watched race in the state this election cycle given the dynamics of the personalities.
Democrats Bill Finch, Joe Ganim, Mary-Jane Foster, Howard Gardner and Charlie Coviello are in the race in what is shaping up as a September 16 primary. Two-time mayoral candidate Enrique Torres announced recently he'll be in the race on the Republican side.
The Democratic outcome is a difficult race to project because of the various dynamics with the potential for many twists and turns.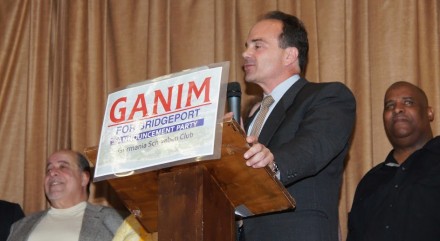 Finch would become the second longest serving mayor in city history if he wins a third four-year term and completes it. The person he'd pass is Ganim who was mayor more than 11 years. Socialist Jasper McLevy, 1933 to 1957, served the most years as mayor. Finch will be well-financed for this effort projected to spend roughly $500,000. Finch has a number of items teed up that bode well for his election: no tax increase this year, ribbon-cuttings for new parks, a reopened Pleasure Beach, street paving and construction at the Steel Point redevelopment area of the East Side with Bass Pro Shops as the anchor tenant scheduled to open in the fall. Finch is the favorite for the party endorsement in July.
So why does Finch have a challenge? Talk to folks and most say it isn't one single thing, it's a series of issues over eight years as mayor–from taxes to education to political skirmishes and police staffing levels–that have given his chief rival Ganim an opening. Ganim, a relentless campaigner, has been all over the city at various functions, knocking on doors, making phone calls, raising money in his quest for redemption following conviction on federal corruption charges in 2003. So far Ganim is leveraging nostalgia from his years as mayor in which he did not raise taxes for 10 straight years. He has managed a number of public relations bites of the apple in his entry into the race. The entry hoopla is now over. Most electors vote on the future. Last week at his official kickoff he promised to kick out a series of detailed proposals over the course of the campaign on what his mayoralty will look like.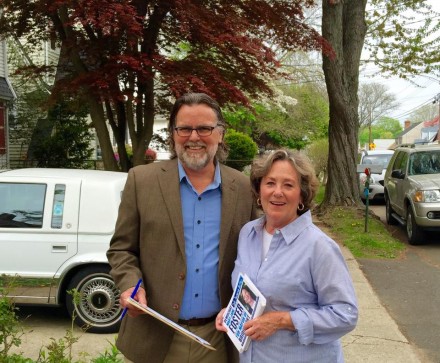 Finch's 2011 primary opponent Mary-Jane Foster managed to crack 40 percent of the vote having been outspent by nearly two to one. She remained largely quiet on a number of city issues in recent years not taking advantage of her first run. Foster's late entry into the race allowed both Finch and Ganim to poach some of her supporters, but she brings a level of support to the table such as state senators Ed Gomes and Marilyn Moore and State Rep. Jack Hennessy. She's been out in force knocking on doors and raising money. The University of Bridgeport executive and co-founder of the Bridgeport Bluefish baseball team has a similar history with both Finch and Ganim: she is a fan of neither. Can she frame herself as the viable alternative? She has shown from time to time she's unafraid to mix it up with the boys. She's expected to make a campaign kickoff early June.
Board of Education member Howard Gardner is a liberal's liberal with intellectual brain power. Gardner with campaign money would be interesting. Can he raise it? And can he build organizational strength to secure the roughly 2,000 certified signatures to get his name on the September primary ballot?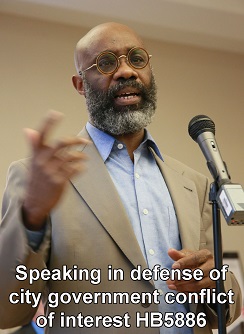 East End town committee member Charlie Coviello has had his name on the ballot twice in a Democratic primary for mayor with little to show for it. He too is a policy wonk with money challenges. He was also a candidate in 2007 before dropping out to support Finch over Chris Caruso in a Democratic primary. He supported Foster for mayor in 2011.
Republican Enrique Torres ran a competitive race for mayor against Democrat John Fabrizi in 2003. He secured about 30 percent of the vote against Finch in 2011. He won a seat on the City Council in 2013, then lost a close special election to Democrat Steve Stafstrom to fill the State House seat of Auden Grogins, now on the state bench. He says he'll take another crack for mayor this year.
One reason he's getting in is because of the possible spillover from the Democratic primary into the general election. If the Democratic primary is close, the candidates could opt into the general election in an appeal to all voters, potentially splitting Democratic votes. That decision, however, must be made before the primary requiring candidates to petition onto the ballot.