State Senator Dennis Bradley has raised roughly $45,000 with approximately $20,000 on hand in his quest to win the August 9 Democratic primary against party-endorsed Herron Gaston who had twice as much to spend at the close of the June 30 reporting period, according to campaign finance reports. This means in the final four weeks of the campaign Bradley must use his own resources to spend evenly with Gaston in lieu of a major fundraising push.
See Bradley report here.
Gaston has received approximately $100,000 participating in Connecticut's Citizens Election Program of publicly funded races. Gaston had to raise approximately $17,000 from at least 300 donors in Bridgeport and Stratford to qualify for the grant. Bradley is raising money outside the voluntary program.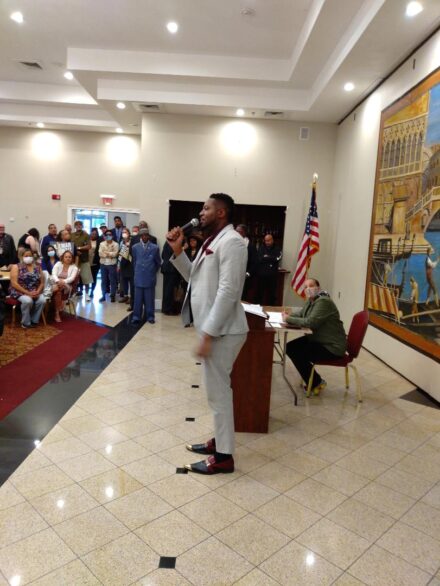 The public finance system is the centerpiece of the federal government's charges against Bradley as he awaits a trial date.
Absentee ballots that could loom large in this contest become available July 19. For electors who loathe venturing to the polls on primary day illness can be cited as a reason to vote by absentee.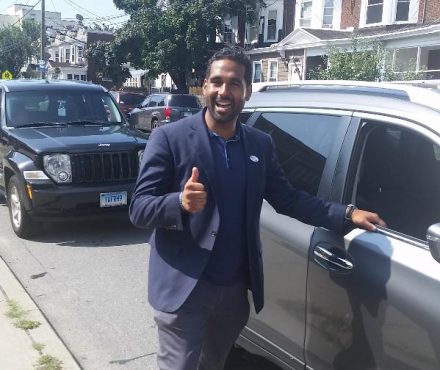 Meanwhile looking ahead to 2023, Mayor Joe Ganim has raised approximately $123,000 seeking another four-year term, according to the latest campaign finance report. The money was largely raised via two events: Testo's Restaurant and Joseph's Steakhouse.
Ganim so far has no announced opponent. That could change in early 2023 depending on the standing of the mayor going into the new year. Four years ago State Senator Marilyn Moore scared Ganim in a tight primary following a contest of two flaccid campaigns.
Moore's campaign essentially was "I'm not Joe Ganim." Ganim's campaign was "reelect me even though I ran for governor the prior year."
Moore had a second bite at the apple available to her running on the Connecticut Working Families line in November but the campaign botched the easy signature process. Her write-in candidacy failed in every city precinct except Black Rock.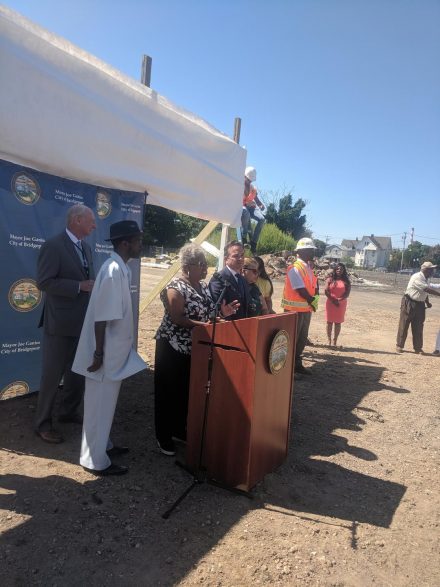 Ganim's in better shape than four years ago because he's paying more attention to business. He held the line on taxes this year and will do the same next year; he has development projects to tout such as the concert amphitheater, Steelpointe Harbor, Cherry Street Lofts in West End and Downtown improvements.
Still, he's not a lock for reelection. For one thing, the police department and its future leadership will be key as he weighs his choice for a new top cop later this year. The police department has been his bugaboo.
Will Moore, who looks like she's a lock for a fifth term in the state legislature, try again for mayor? She'd be 75 years old, if elected mayor, in a job that's a grind. Is age just a stage? It is if you prefer to sit back, relax and enjoy the good life in the cozy legislature. Showing up every day to deal with the machinations of Connecticut's largest city, the City Council, constituent delivery, the budget, public safety, staff headaches, yadda, yadda, yadda, a whole new world.
Who else is out there? Forget former mayors John Fabrizi and Bill Finch, as much as they'd like to return.
Bradley? He's running if he beats his federal public corruption trial. Then there's the August 9 primary.
Downtown resident and business consultant Kelvin Ayala, who came up short in a State House run two years ago, is contemplating a mayoral run. Can he raise the money and stitch together political alliances?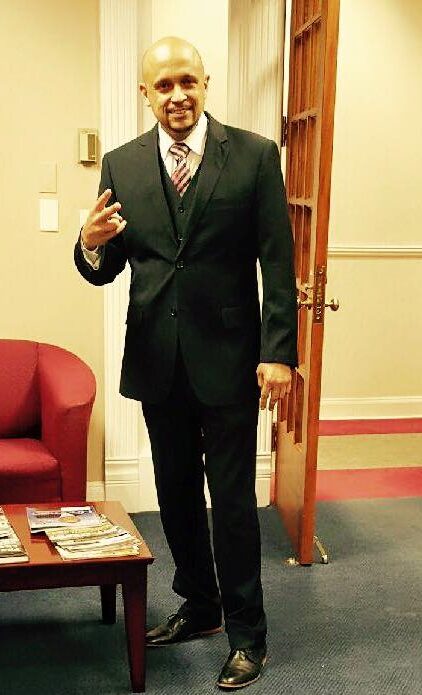 Assistant Chief Administrative Officer John Gomes is making noise about another run for mayor. He was in the race in 2011 before throwing his support to Mary-Jane Foster who was defeated by incumbent Bill Finch in a primary.
Retired Superior Court Judge Carmen Lopez? Since 2011 she's allowed her name to be dangled out there every four years until it's close enough to say no. She's effective bringing her legal skills to life in the cause of the common person against government peccadilloes. Serving as a judge and running for mayor are two different worlds, especially wooing voters, raising money, juggling campaign workers, dealing with petulant politicians and "gee, what happens if I win?"
Good luck with that.
Lopez needs someone to assemble the campaign pieces because she doesn't know what it takes to run a mayoral race.
City Councilwoman Maria Pereira would be all in for her but does Lopez want to expend the emotional bandwidth required to be swallowed up by the controlling Pereira? She has reached the point where she rules every detail of a campaign that involves her, damn the poisonous consequences to the candidate. And then, if it's a win, Pereira reminds you for the rest of your life. And if you lose it's the candidate's fault.
State Rep. Jack Hennessy who's trying to hold off City Councilman Marcus Brown in an August 9 primary is finding out. Pereira is a hired gun, managing his race to build her own power fiefdom. She cares nothing about Hennessy. It's just a path to power that she often condemns, and now in a paid capacity that she often assails.
When Pereira's allowed into a campaign camp there's always the calculation of balancing between what you gain and what you lose. She's a gifted tactician in some regards but brutally divisive when she doesn't get her way. Some candidates purposely avoid her.
Two-time mayoral contender Chris Caruso, who served for two decades in the state legislature, had signed on as Hennessy's campaign treasurer adding his prestige to Hennessy not known for putting a campaign together on his own. It was Caruso who introduced Hennessy to city politics 20 years ago. Caruso and Pereira butted heads. Caruso resigned as treasurer.
Urban warrior Helen Losak, who had been aligned often with Pereira in the Upper East Side 138th council district, walked away as a campaign operative for Hennessy because of Pereira. The tipping point came last week when the City Council censured Pereira for inflammatory remarks she'd made at meetings about ex offenders in general and specifically toward Councilman Ernie Newton.
Given the chance to apologize, Pereira refused.
"Maria only hurt herself by not apologizing to Ernie and all the second chancers in the 138th and throughout Bridgeport, also all the voters in the 138th," says Losak. "She was totally wrong with all her negative comments. By not admitting her mistakes/errors proves she is a very selfish, insecure person."