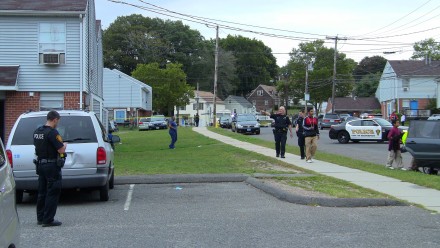 A 15-year-old male Wednesday afternoon suffered a gunshot wound to the back of the neck in Trumbull Gardens, the scene of intense violence the past few months. Public safety spokesman Kevin Coughlin announced that police responded to a report of shots fired at Trumbull Avenue.

The victim, a black male, was transported to St. Vincent's Medical Center in a private vehicle. He was listed in critical but stable condition, according to Coughlin.
Anyone with information regarding this incident should contact the Bridgeport Police Department at (203) 581-5201.