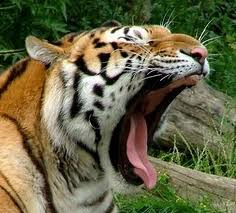 Visit the zoo on Saturday:
Connecticut's Only Zoo Hosts 90th Birthday Party with Great Cake Bake Off!

WHAT: Connecticut's Beardsley Zoo–the state's only zoo–is marking its 90th birthday with its wildest party ever. Visitors can expect to enjoy music, entertainment, and of course, birthday cake! Eight regional bakeries are working feverishly to bake their most delectable creations and will take part in a Great Cake Bake Off that will be judged by hometown celebrities, the Twice Baked Twins, Judy Vig of Monroe and Joy Paoletti of Trumbull. The birthday party is free with paid admission to the Zoo.


BACKGROUND: Accredited by the Association of Zoos and Aquariums (AZA), Connecticut's Beardsley Zoo is a premier family destination and one of the state's top tourist attractions, welcoming over 280,000 visitors annually. The zoo is situated on 52 acres in historic Beardsley Park in Bridgeport.

Today the Connecticut Zoological Society, with assistance from the City of Bridgeport and State of Connecticut, runs the zoo year 'round as a private, non-profit institution with more than 300 animals representing North and South America. Highlights include a South American rainforest with free-flight aviary, prairie dog exhibit with "pop-up" viewing areas, New England Farmyard, with goats, cows, pigs, sheep and other barnyard critters, plus the hoofstock trail featuring bison, pronghorn, deer, and more. Visitors especially enjoy the Amur (Siberian) tigers, Brazilian ocelots, Red wolves, Golden Lion tamarins, new Bald eagle exhibit, as well as the Wolf Observation Learning Facility (WOLF), carousel and Victorian greenhouse.

Little known facts about Connecticut's only Zoo: The Zoo is …

* Located in a park designed by Frederick Law Olmsted;

* Registered on the USDA Forest Service National Registry for the 9/11 Living Memorials Project;

* Site of a world record (upside down juggling);

* Location of several TV, movie, music videos, and commercials;

* Home of the restored carousel horses from the legendary Pleasure Beach Carousel.

WHERE: Connecticut's Beardsley Zoo, 1875 Noble Avenue, Bridgeport, CT 06610

WHEN: THIS SATURDAY, May 19, 2012. Rain or shine.