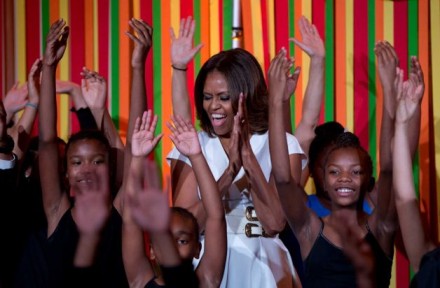 From the CT Post:
Among those were students from Roosevelt School in Bridgeport, who traveled to Washington, where their paintings were showcased in the White House lobby before the show.
Five eighth-graders and Principal Tania Kelley traveled to Washington to present the students' artwork. During the talent show, the first lady touted the success of the school.

"Students in Bridgeport have a school band for the first time in 17 years," Michelle Obama said. "One hundred percent of teachers at the school are integrating arts in the classrooms."
Full story here.