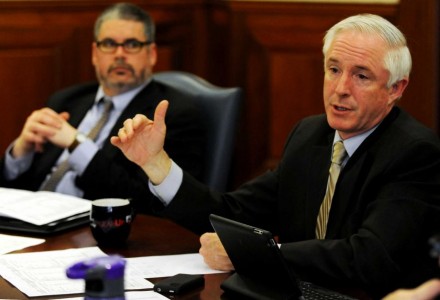 A Go Fund Me page has been set up by friends of former Chief Administrative Officer Andy Nunn who is suffering from lymphoma, undergoing chemotherapy with extensive medical bills. The former first selectman of Monroe served as chief of department heads under Mayor Bill Finch for eight years. See Go Fund Me page here.

Our friend Andy Nunn received the horrible news of his lymphoma cancer in November 2015, at the same time seeking new employment after serving 8 years as CAO for the City of Bridgeport. For the past 4 months Andy has been receiving difficult chemotherapy treatments. This is truly a setback for Andy and his loving wife Dawn and their four school-age children. Andy and Dawn are very active parents in their children's academic and extracurricular activities (church, soccer, basketball, football), much of which is on pause while Andy battles through his diagnosis. Andy is a selfless person who has served his local community for over 20 years as a coach, referee, volunteer and on various committees.

Our goal is to help the Nunn family realize their current financial needs medical, home and daily expenses.

Any amount of giving is greatly appreciated. All your giving and prayers assist in comforting the Nunn family during this stressful time.