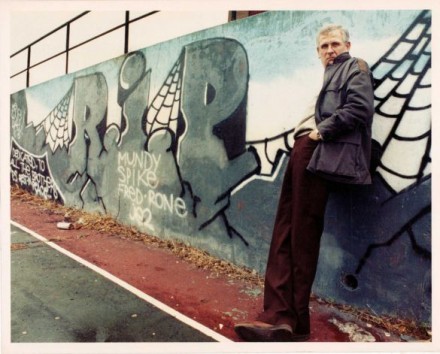 Update: Calling hours will take place from 4 to 8 p.m. on Wednesday, May 29 at Larson's Funeral Home, 2496 North Avenue, Bridgeport. A service celebrating his life will be held on Thursday, May 30 at 11 a.m., in the United Congregational Church, 877 Park Avenue, Bridgeport CT.

I was 18 years old in 1976 when I met Wayne Ratzenberger in the newsroom of the Bridgeport Post-Telegram, the predecessor papers to the Connecticut Post. Over the decades his photographic craftsmanship made ordinary stories come to life. He made scribes look good. As a young reporter I was fascinated by the underbelly of the city–the mobsters, strip joints, corrupt politicians–and Ratz was often there adding so much value to the cause. And then there were the days years after I left the paper chronicling Bridgeport's history when a photo was necessary. Ratz stepped up. In 1993 Wayne married Elaine Ficarra, a newspaper colleague, who now serves as Mayor Bill Finch's communications director. The following obituary from the CT Post captures the essence of Ratz and includes two key photos he took that have appeared on OIB.
Wayne A. Ratzenberger Sr., a local photojournalist whose 40-year career spanned the eras of film, flashbulbs, fixer and the digital darkroom, died Tuesday after a two-year struggle with cancer. He was 73.

At 6 feet 4 inches tall, he was a recognizable figure on the streets of the region, first as a news photographer for the former Bridgeport Post and Telegram and later as a freelance photographer, most visibly, perhaps, in his work with the Barnum Festival, a khaki photographer's vest and floppy brimmed bush hat his trademark work attire.

The words of William Murphy, the festival's executive director from 2005 to 2011, summed up not only Murphy's observation, but were representative of what many of Ratzenberger's colleagues thought of him.

"He didn't just take a picture," Murphy said. "Hell, I could take a picture. He always captured the essence of the situation."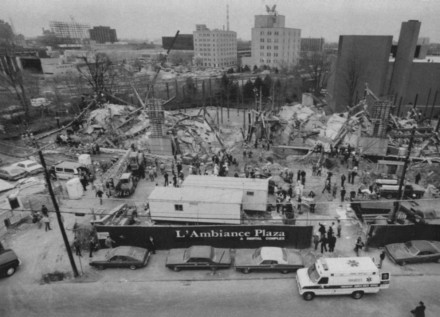 Ratzenberger worked at the former Bridgeport Post and Connecticut Post for 25 years, from 1976 to 2001, in a variety of roles, beginning, of course, with the job of news photographer.

He eventually became photo editor and, as the technology of newspaper photography evolved, became head of the newspaper's digital imaging department. Even as he became a skilled news photographer, he also developed a reputation among his peers as a talented portraitist and versatile feature shooter.

Like all good photo editors, he worked with his staff to make sure their best work was put before the print editors to make words and images work together as powerfully as possible, several of his former colleagues said.

But even as he assumed supervisory positions, Ratzenberger's heart was always on the street.

"Wayne loved news photography, and being a news photographer," said Connecticut Post photographer Brian A. Pounds, a colleague and friend. "When he was working as a photo editor, or in imaging, he always missed shooting. Wayne also loved cameras and showing off his latest."

Ratzenberger's fascination with photography began when he was a teenager, chronicling events in the mid-1950s at Stratford High School and working weekends with a local wedding photographer. He graduated from Stratford High in 1958, enlisted in the Army and served in the Signal Corps in Korea. After discharge, he returned to Stratford and worked at the former Army Engine Plant. He kept his photo hand in shooting weddings on weekends and with a part-time job in a local camera shop.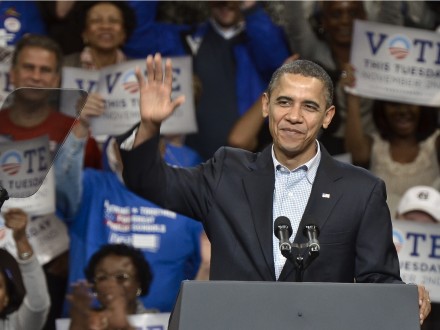 Ratzenberger also attended the Germain School of Photography in New York City, and the School of Modern Photography in New Jersey.

With the newspaper, he documented numerous firsts at Connecticut's Beardsley Zoo–paw surgery for Sabine the mountain lion and the birth of tiger cubs, among others.

He photographed numerous presidents and presidential candidates as they made their way through the area, including Ford, Carter, Reagan, George H.W. Bush and Clinton. Ratzenberger's height gave him a certain advantage in the rough-and-tumble of the photo pen at such high-security events.

But a signature moment in his career came on Dec. 29, 1986, when Ratzenberger was at Sikorsky Memorial Airport to document the flight of a replica of the aircraft flown by Gustave Whitehead, now officially recognized as the first man to fly.

With Whitehead aficionado Andy Kosch at the controls, the aircraft named N-1901G made its way down the runway. The intrepid Ratzenberger stationed himself at the end of the runway to shoot the approaching craft as it soared above him.

Though the plane did in fact get airborne, it was not high enough to get over Ratzenberger. And the photographer, looking through his long lens, apparently recognized the danger too late.

The aircraft's right tire hit Ratzenberger's head, knocking him unconscious and to the pavement. For just a moment, according to an account of the incident in Ralph Harvey's "Man of the Waterfront: The story of Kaye Williams and Captain's Cove," spectators at the event froze, fearing the photographer had been struck by the propeller and killed.

Instead, he suffered only a broken arm, cuts, bruises and a gash to his head. It is a small irony that Ratzenberger's grandfather, Joseph Ratzenberger, was a witness to the real Whitehead flight of 1901.

The injuries kept him out of work for a few weeks. Shortly after his return in spring 1987, he was one of the first photographers to gain entry after the collapse of the L'Ambiance Plaza construction project, capturing images that were later reprinted in Newsweek magazine.

In 1993, Ratzenberger married Elaine Ficarra, a colleague at the Connecticut Post. She is now Bridgeport Mayor Bill Finch's press spokesman. Ratzenberger was also a 33rd-degree Mason and a passionate dog lover.

Among those who visited him in his last weeks was his cousin John Ratzenberger, the actor, also a Whitehead buff.

"He was a good man who faithfully chronicled the history of Bridgeport and southern Connecticut through his photos since childhood," John Ratzenberger said. "He will be missed by his family, friends and fans."

Ratzenberger had two sons in his first marriage, Wayne A. Ratzenberger Jr., of Wisconsin, and David P. Ratzenberger, of Florida.

Arrangements are being handled by the Larson Funeral Home, 2496 North Ave., Bridgeport.