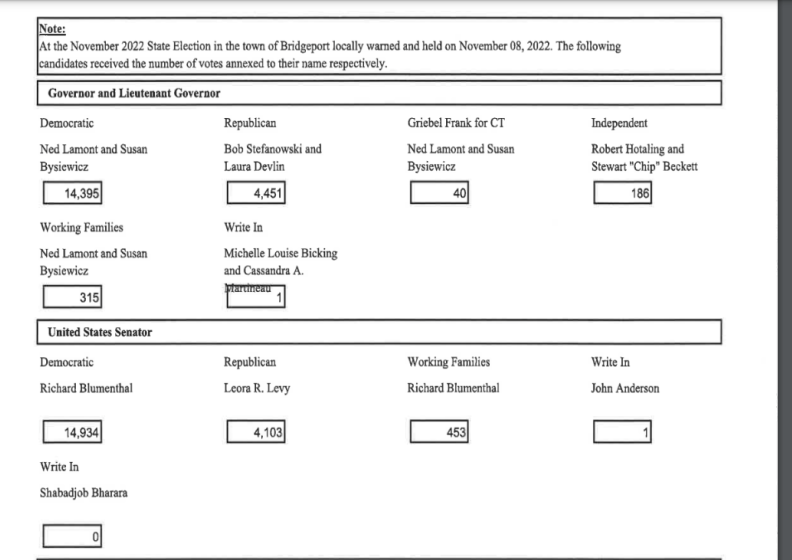 Just under 30 percent of registered electors in Bridgeport voted in Tuesday's general election that delivered major wins for Democrats across the state and provided Governor Ned Lamont another four-year term.
The official moderator's report shows 20,263 names checked as having voted in Bridgeport, down sizably from the last presidential midterm election when urban areas were juiced to turn out during the Donald Trump presidency.
See full 2022electionresults.