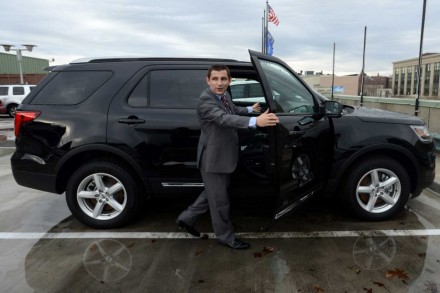 Andy Nunn, dethroned chief administrative officer under Mayor Bill Finch, had hoped a sea change would carry him to a permanent slot as director of the Port Authority, even authorizing more than $70k for two new vehicles. Nunn's ship was grounded along the way. For Joe Ganim, this is a bit of déjà vu. As a candidate for mayor in 1991 he filleted incumbent Mayor Mary Moran's taxpayer purchase of a new Buick Park Avenue sedan during the height of the city's fiscal crisis. Ganim auctioned off the vehicle when he became mayor. CT Post reporter Brian Lockhart has more on this Nunn-sense.

Andrew Nunn was officially let go this week from his job running the Port Authority.

He left behind a pair of brand-new sport utility vehicles costing the city $72,458 that, though his future was cloudy, he had purchased for the job in late November.

"This is just one more thing of many that seems to be totally improper," said Daniel Roach, head of city operations for returned Mayor Joseph Ganim. The administration is grappling with what it claims to be a $20 million deficit inherited from Mayor Bill Finch.
More here.