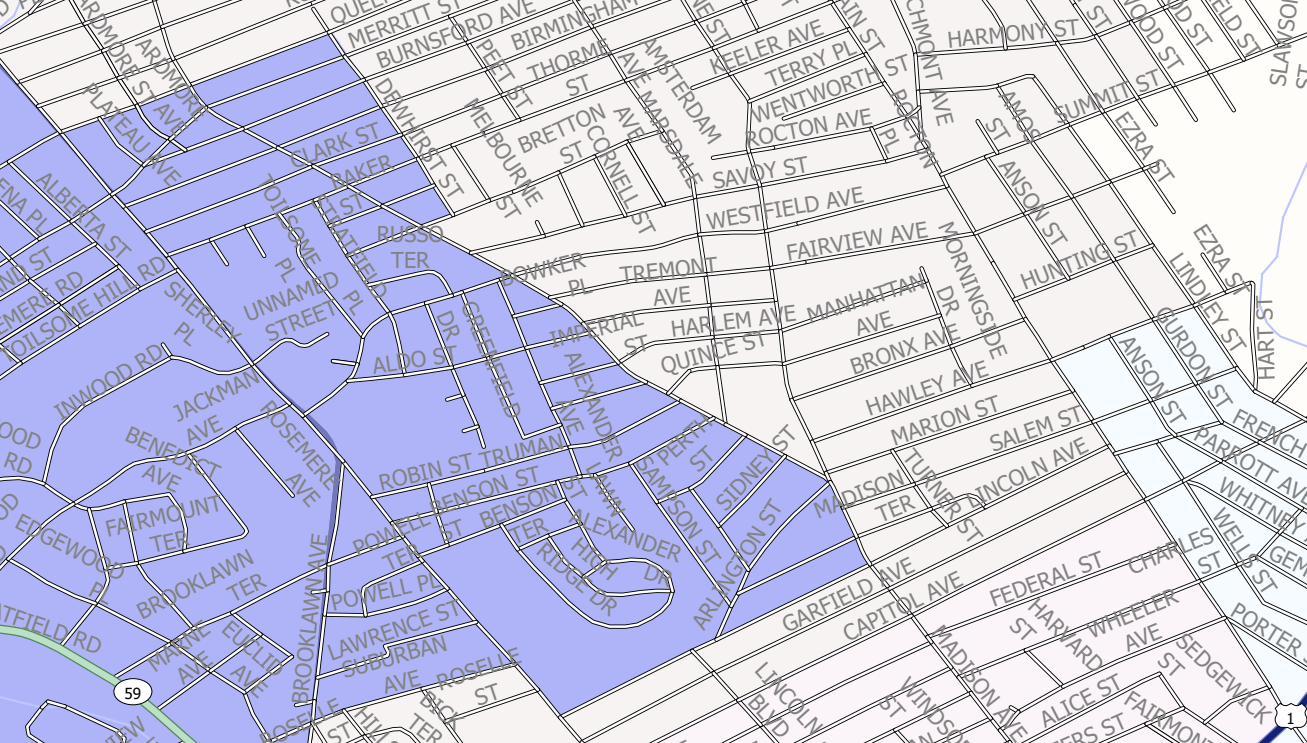 The black line at center of map is where Park Avenue turns into Brooklawn, the border with Fairfield. Bridgeport streets in blue at right are part of new 133rd State House District.
---
Bridgeport now has nine members of its legislative delegation. The city has picked up a seventh State House seat, the Fairfield-dominant 133rd District occupied by Cristin McCarthy Vahey, a reflection of the city's growing population crafted by a state redistricting commission.
A small piece of the western border, essentially between Madison Avenue and Park and Brooklawn Avenues, has been carved into McCarthy Vahey's district, taken from the 127th District of Jack Hennessy.
"The new 133rd district provides an exciting opportunity to address issues that impact our region together, regardless of zip codes–from Rooster River flooding, access to affordable healthcare, including mental health, and supporting economic development," says McCarthy Vahey.
Some minor shifts are also included in the new maps of the other six House districts to reflect population trends.
State law requires that legislative district lines be redrawn every 10 years based on the federal census. State House districts are comprised of 23,880 residents. State Senate districts, which have not yet been determined, are roughly 100,000 residents. Bridgeport is represented by Marilyn Moore and Dennis Bradley in the State Senate. Bradley has been stripped of committee assignments as he awaits his February 2022 trial on federal campaign finance violations.
Bridgeport's others State House members: 124 Andre Baker, 126 Charlie Stallworth, 127 Hennessy, 128 Chris Rosario, 129 Steve Stafstrom, 130 Antonio Felipe.