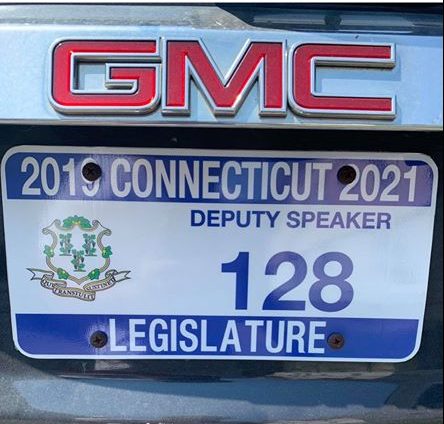 From CT Post reporters Tara O'Neill and Brian Lockhart:
State Rep. Chris Rosario, a prominent local politician and past head of the legislature's black and Puerto Rican caucus, said he was profiled by a city police officer while attending a friend's funeral Wednesday night.

"In my heart of hearts I feel 110 percent I got profiled," Rosario told Hearst Connecticut Media in an interview afterward.

Rosario said he and his wife had just parked his truck in the lot of an East Side funeral home–Funeraria Luz de Paz–for services for "a good, dear friend," John Romero, who died last week.

… "I wasn't speeding. I wasn't doing anything," Rosario said. "What possessed you to just randomly check my plates after I was parked inside a parking lot?" He added his truck is properly registered and insured.
Full story here.