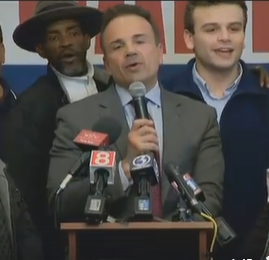 City Councilman Ernie Newton, the "returning citizen navigator," is a resilient survivor in city politics. You gotta get up to get down. Newton know the highs and lows of campaigning. Lately, he's been vertical returning two years ago to the City Council where he made his start in city politics in 1981.
Newton became the first black City Council president, parlayed that into the State House, then State Senate before a public corruption conviction derailed his career about 15 years ago.
In 2012 he returned to politics, losing a close State Senate primary to Andres Ayala. He stayed active rebuilding his political relationships. As an employee of Career Resources, he helps former offenders assimilate back into the work force, encouraging local employers to embrace his second-chance message.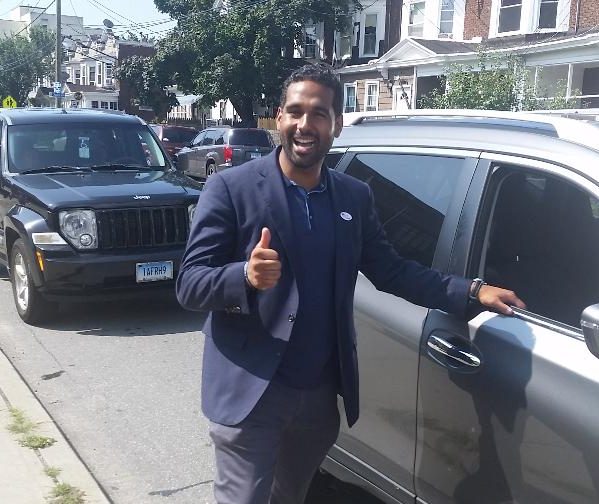 Now Newton is considering a challenge of freshman Senator Dennis Bradley who occupies Newton's old senate seat that covers about two thirds of Bridgeport and a portion of western Stratford.
"I've never seen anything like this, the number of people asking me to run," says Newton who expects to make a decision by the end of January. The election process is moved up in this state cycle, with party endorsements in May, followed by the petition process to wage an August primary.
As a result of his public conviction Newton cannot participate in Connecticut's program of publicly financed races. It means Newton must raise money the old-fashion way via larger-dollar donations from individuals.
He'd be challenging an incumbent who's had his share of issues with the public financing program. In October 2018 the State Elections Enforcement Commission denied Bradley's application for a general election $95,000 public campaign grant for violations of campaign finance laws.
Bradley captured his seat in 2018 after failed runs for State House in 2014 and State Senate in 2016.
Some establishment Democratic operatives are grousing about Bradley not taking a side in the mayoral primary between incumbent Joe Ganim and State Senator Marilyn Moore, and then showing little enthusiasm for Ganim as the party nominee in the general election. Politics is a game of score-keeping.
All of Bridgeport's eight-member state legislative delegation are up for reelection so some of them may face Democratic primaries as well.
If Newton runs he says "get ready to rock and roll."