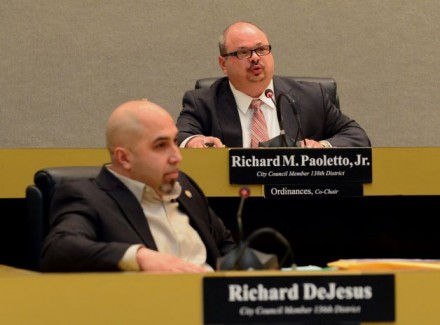 From Keila Torres Ocasio, CT Post:
There was no mention of the months-long sexual harassment probe against Richard Paoletto. There was also no mention of the thousands in back taxes and child support owed by Richard DeJesus.
Instead, Paoletto, who served on the City Council for nearly 15 years, was given a friendly send-off and DeJesus left with no real acknowledgement that it was also his last council meeting.

After months of making headlines for their troubles, both councilmen on Friday announced their plans to resign. Paoletto also retired from his job as acting deputy director of housing and commercial enforcement for the city.
Full story here.