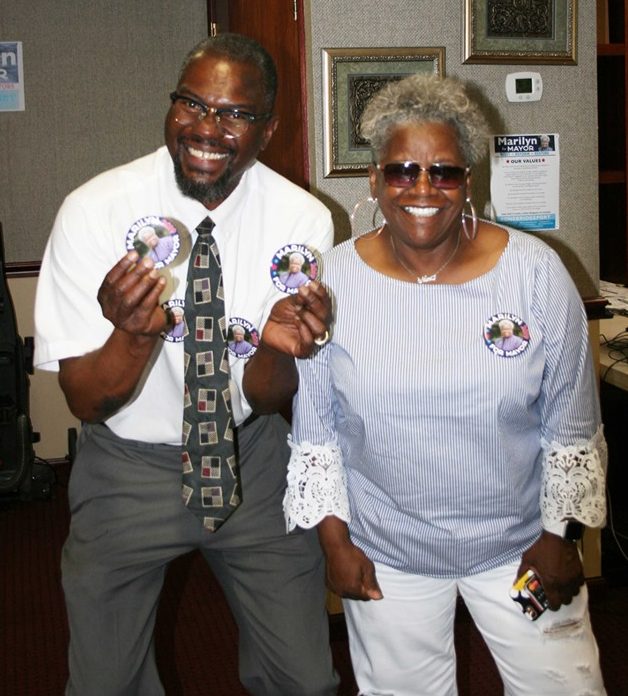 City politics just went from crickets to campaign clash. Alberto "Tito" Ayala and East End activist Wanda Simmons are the latest to join the State House sweepstakes filing the paperwork to forge Democratic primaries in August, joining former State Rep. Bob Keeley and former City Councilman Bob Halstead trying to wage district primaries.
Tito Ayala pulled petition sheets in the 130th State House District to challenging incumbent Antonio Felipe. Downtown businessman Kelvin Ayala has also announced his candidacy in the district. If it happens, that would be a confusing configuration–two Ayalas on the ballot against Felipe.
Simmons is going after incumbent State Rep. Chris Rosario in the heavily Hispanic 128th District. She ran for City Council in 2017 losing to Ernie Newton. Simmons doesn't live in the district, but that's not required. The only requirement is moving into the district upon receiving the oath, but Simmons advancing against Rosario would be like Donald Trump parachuting into the East End screaming vote for me! Good luck with that.
If that's not enough former Democratic Town Committee member Tony Barr is circulating petitions to challenge incumbent Charlie Stallworth in the 126th District.
It's possible six of the city's eight-member legislative delegation could have primaries.
What's the impetus for this? Incumbents who didn't openly back Marilyn Moore for mayor could have primaries. State Rep. Andre Baker openly backed Moore and State Senator Dennis Bradley did enough of a dipsy-doodle dance to avert a primary, so it seems.
Moore, according to several pols, is playing political footsies with Keeley to forge primaries across the city as payback. Keeley and company including Halstead think a common ballot line with Moore will help them. Be careful what you wish for. What was shaping up as a sleepy primary season has now raised the temperature of pols who may be hustling votes such as State Reps Steve Stafstrom and Jack Hennessy who have lots of experience turning out votes.
This could benefit Marcus Brown, the party-endorsed Democrat against Moore, who will be on the top line with Stafstrom and Hennessy if they have primaries.
"This is payback time," says Barr who supported Moore for mayor. "There's a coalition of us working together."
Except it's a rag-tag coalition of pols who haven't won much of anything lately.
A Democratic Town Committee slate in March, backed by Moore, was shellacked by the slate that included Brown who has an eager group of activists backing him, including mayoral aide Tom Gaudett who campaigns has hard as anyone.
The State House challengers need roughly 300 certified signatures to qualify for the August primary. In the next two weeks we'll find out who's successful or collapses during the process.
In some cases incumbent state reps didn't back Moore for mayor for a very good reason. She didn't ask them for support.