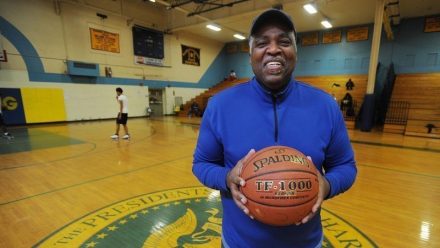 Outgoing Board of Education member Maria Pereira, soon to join the City Council, has launched an online petition on behalf of John Bagley who has been removed as Harding High School basketball coach. See petition here.
John Bagley is an iconic Warren Harding High School alum who went onto play for both the Celtics & Cavaliers in the NBA. In addition, he is a son of Bridgeport who is beloved in our community. John Bagley is incredibly humble, well respected and known for his volunteerism in our community, especially as it relates to giving back to our youth. He is beloved by many.

John Bagley has served as the Warren Harding High School Varsity Basketball Coach, utilizing a temporary coaching certificate, for the last two seasons while enduring disrespectful treatment by Principal Dane Brown & Athletic Director Grasso under the leadership of now Acting Superintendent Mike Testani.

John Bagley received his CT Interscholastic Athletic Conference Certificate of Completion in early Spring 2019. He personally submitted his certificate to the Board of Education Human Resources Department that indicated it would be forwarded to the CT State Department of Education. That was not done, nor was John Bagley informed it was not done.

John Bagley would have gladly submitted his required certificates to the CT State Department of Education had H.R. asked him to do so. Without John Bagley's knowledge the coaching position was posted as a vacancy, interviews were conducted, and he was replaced without even being aware of it until it was announced on Twitter.

Acting Superintendent Mike Testani publicly stated that John Bagley could not coach the Harding Varsity Basketball Team, earning $5,400 annually, because he did not have the required certification, yet Fairfield resident Mike Testani is earning $230,000 annually as the Acting Superintendent in Bridgeport although he had to receive a waiver from the Commissioner of Education because he lacks the required certification to serve as a Superintendent anywhere in CT.

This is hypocrisy at the highest level!

John Bagley has made it clear he has no interest in returning to his coaching position due to the incredible lack of respect he has been shown, however he would like a public apology from Acting Superintendent Mike Testani for the false narrative and disparaging remarks that he chose to make to the press.

Your signature means that you, too are calling on Acting Superintendent Mike Testani to issue a public apology to John Bagley for the false narrative he has perpetuated about John Bagley in the media.