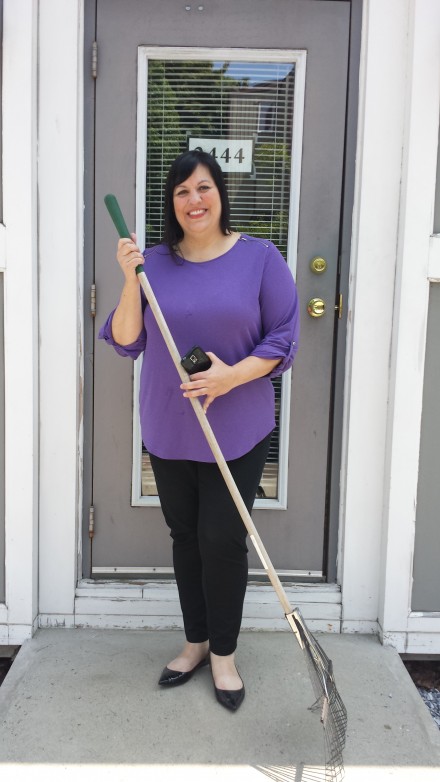 The banner affixed the window of Maria Pereira's Upper East Side campaign headquarters says it all: "Absolutely not for sale–EVER!" Reaching deep into Bridgeport's rich political history that includes a showman named Barnum and a mayoral Socialist named McLevy, it's hard to find a figure who elicits in such a short time as much passion as the self-styled piranha of city politics. There's really no gray when it comes to Pereira. Some bravo her as an independent-minded champion jabbing a stick in the eye of the political establishment, others brand her as an insufferable zealot who cannot maintain relationships. Whatever the opinion, Pereira pushes on, her latest quest seeking to upset State House incumbent Charlie Stallworth, a staffer of Mayor Joe Ganim, in an August Democratic primary.

One thing's for sure also, there's not a harder-working campaigner in city politics. Nor anyone who spends more time homeworking her personal passion, data-mining education in Connecticut's largest city. One day after Stallworth received the Democratic endorsement for another two-year term Pereira, a member of the Board of Education, was in her inviting East Main Street headquarters at the corner of Ohio Avenue poised to hit the pavement over the weekend to secure the more than 400 Democratic signatures required to challenge the city minister in an August primary. A map of the geographically schizoid 126th Assembly District that runs from the Upper East Side across the city to the North End fills a wall. A walking piece castigating the incumbent's legislative truancy teases what's to come on the campaign trail.
And judging by Stallworth's public remarks he's preparing to mix it up with the outspoken Pereira.
"Hartford, like any branch of government, cannot be encumbered with petty fights, uncontrollable rages of anger, and a disrespect of other person's opinions," Stallworth wrote in a letter to Democratic Town Committee members.
Gee, whom could he be talking about?
Pereira critics challenge her temperament and she makes no apology about her passion, especially when it comes to politicians she says have broken their word and ignore the city's more than 20,000 public school students.
She got involved in elected politics in 2009 after her daughter endured a revolving door of teachers. Pereira, so unknown, became a candidate for school board running on the Working Families Party line and upset the Republican candidates (with Sauda Baraka) for the state-required minority-party seats.
It didn't take long for her to become a noisy advocate for education issues, an early mentor retired Superior Court Judge Carmen Lopez who schooled her in combining issues with passionate arguments to make a point.
She has carved out a base of support in the high-turnout Hooker School precinct in the Upper East Side. Last summer she supported Joe Ganim for mayor and Hooker was among the precincts that delivered mighty pluralities for Ganim over incumbent Bill Finch. Pereira ran for school board on Ganim's primary line, with a razor-thin recount win, on her way to a general election victory.
But in a short time she had a falling-out with Ganim, she says, because he did not live up to his word about education promises.
Pereira decided to dig deeper into city politics. In March, she formed a slate of Democrats to challenge a slate of party regulars–supported by the mayor and Town Chair Mario Testa–for control of the Upper East Side 138th Town Committee District. Her slate won all nine seats.
She is now targeting Stallworth asserting him much too cozy with charter school advocates she says siphon needed money from traditional school districts.
Pereira is not alone in her quest. She possesses a posse of education advocates, establishment fighters and even a few veteran pols backing her run. She already has raised enough dough to make application to qualify for money under the state's Citizens Election Program of publicly funded races.
She also is realistic about what's to come her way. The political establishment, including the mayor and Testa, do not want her in the State House. A ferocious battle looms.
And she seems to enjoy it. Bring it on.