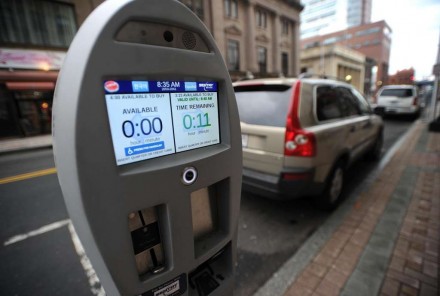 The rollout of high-tech parking meters tested the patience of Downtown visitors and merchants led by retired Superior Court Judge Carmen Lopez who challenged the aggressive logistics, fines and intrusive cameras, as well as business leader Kelvin Ayala who pushed City Hall for user-friendly reforms. The city is expected to begin the process of installing new meters, less the cameras, in July that includes a public outreach campaign.

CT Post reporter Brain Lockhart has more:
"We were hoping they'd be gone before the summer season really kicked in," said Kelvin Ayala, owner of Moe's Burger Joint and a downtown small business leader who has been a vocal critic of the parking meter program. "If I'm a betting man, this whole thing won't be completed until September, October."

But, Ayala said, he will be glad once "the entire downtown district will have one meter."

For years, businesses urged City Hall to replace the coin-operated meters with ones that accept credit cards.
Full story here.