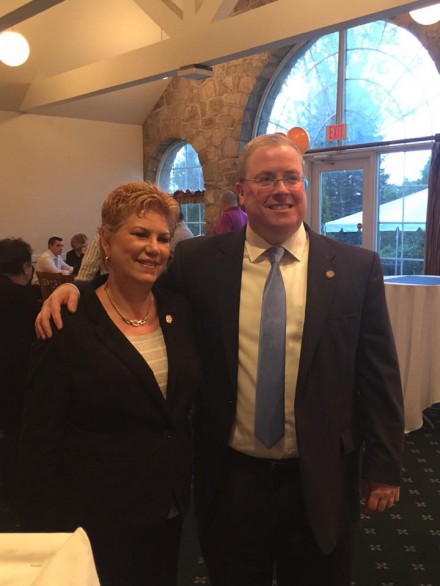 Freshman State Senator Marilyn Moore and her Democratic-endorsed August primary opponent City Council President Tom McCarthy both had mighty fundraising weeks as they gear up for a summer season of campaigning in what is shaping up as a hotly contested race in Connecticut's 22nd District that covers one third of Bridgeport, all of Trumbull and a portion of Monroe.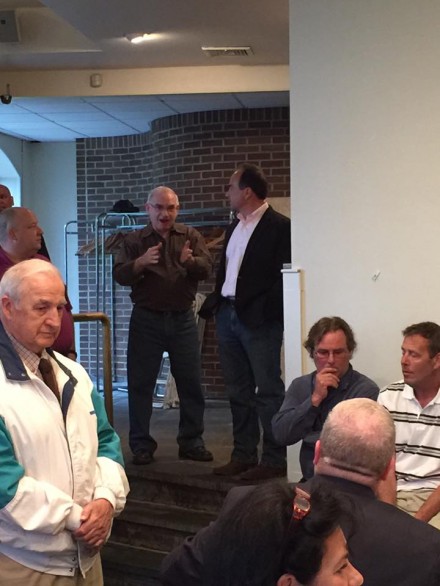 Monday night at Testo's Restaurant McCarthy received the expected Democratic nod as the party establishment candidate. Moore, however, is no stranger to winning sans the party endorsement. Two years ago she knocked off incumbent Anthony Musto in a primary running up large pluralities in Bridgeport to offset Musto's suburban base. This time around two Bridgeport residents will square off.
The night after the endorsement McCarthy hosted a fundraiser attended by roughly 200 supporters at Vazzy's 19th Hole at the city's municipal golf course. Mayor Joe Ganim and Democratic Town Chair Mario Testa attended McCarthy's event a few weeks after they graced a Moore fundraiser. Ganim, in particular, is juggling the senate opponents trying to appear neutral. The other day Ganim hosted a news conference with Moore at his side extolling her efforts to bring back state dollars in a difficult city budget year. McCarthy and Testa, however, have a sturdy relationship and it remains to be seen how much the chairman will weigh in on behalf of McCarthy in the way of additional party financial support, absentee ballots and bodies for the task. Testa has experienced his share of victories and defeats in recent years.
Locking up the money piece in this race is crucial to the candidates so they can spend most of their time touching voters. Both are in route to qualifying for Connecticut's Citizens Election Program of publicly funded races. They must raise $15,000 in donations of $100 and less from 300 donors within the district to receive a larger pot of public money. It will allow them to spend more than $100k in the primary. Connecticut's public financing system was created to limit the influence of campaign dollars.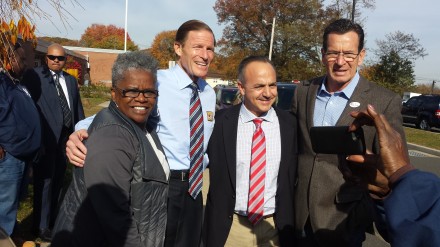 Moore on Thursday issued a statement she had reached the threshold to qualify for the public money and awaits official word from the State Elections Enforcement Commission about her public grant.
"The Citizen's Election Program is a good government program instituted to promote integrity in campaign finances," she said in the statement. "Campaigns must meet rigorous thresholds, $15,000 in fundraising dollars of which 300 individual contributions must come from the municipalities in the district, in order to qualify. We have surpassed those thresholds, and I am thrilled and grateful that I was able to surpass them so early on. I am looking forward to continuing to bring good things to the citizens of the 22nd State Senate District. The past budget year has been one of the most challenging in the history of Connecticut, and the current delegation, myself included, worked very hard to preserve funding to crucial programs that affect our municipalities every day. I will continue to bring that quality of dedication to my constituents."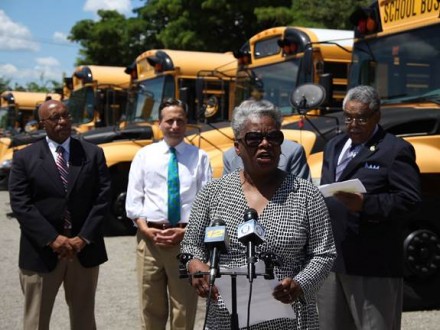 Judging by the strength of his Tuesday fundraiser McCarthy is not far behind Moore in wrapping up his money piece for full-time campaigning. He leveraged his contacts as a nine-year City Council president as well as the residual fundraising operation built by former Mayor Bill Finch whom Ganim defeated in a primary last September.