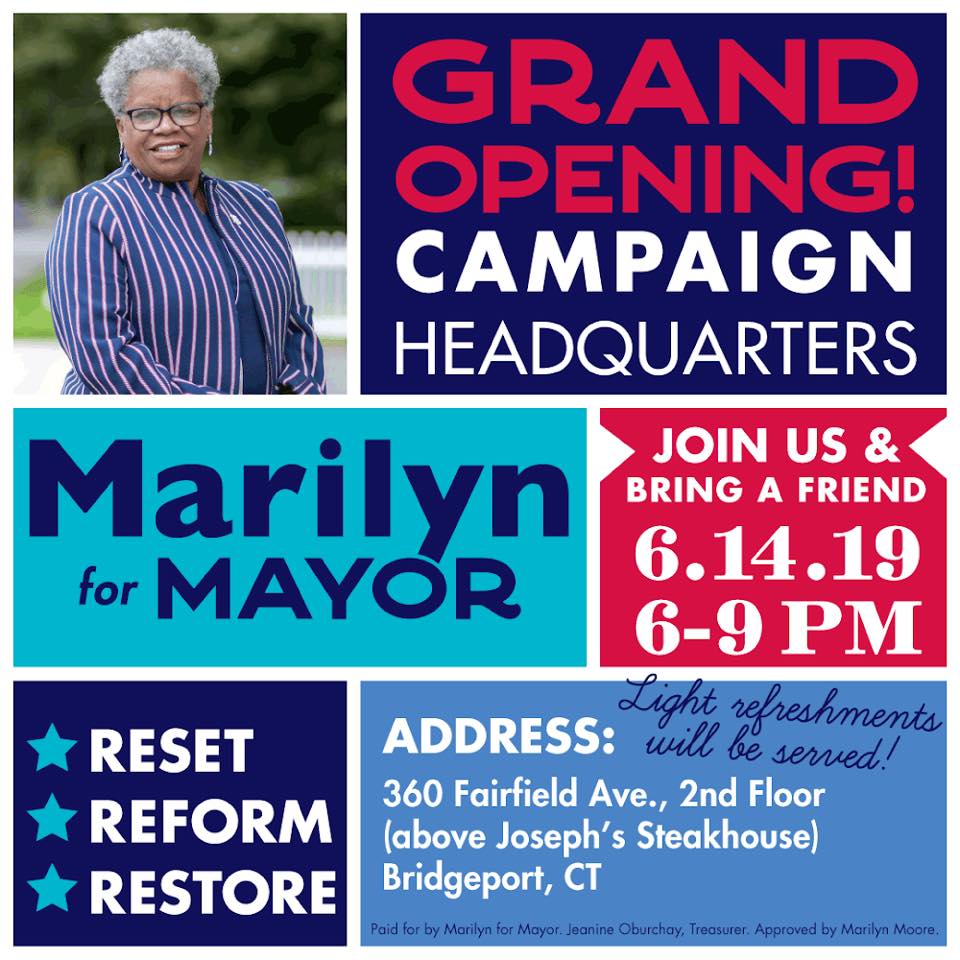 State Senator Marilyn Moore's campaign for mayor is planting its campaign flag, on flag day, in a curious office location, above Joseph's Steakhouse in a building where Mayor Joe Ganim also had a Downtown headquarters for his campaign for governor last year.
Ganim recently held a mayoral campaign fundraiser at the steakhouse when he raised more than $40,000.
Moore will have her official campaign headquarters opening Friday at 6 PM, 360 Fairfield Avenue, not an ideal headquarters location for a candidate who needs retail visibility. This location has pluses and minuses. There's nothing like storefront visibility space with accessible parking for volunteers and campaign staff in a neighborhood. By day parking at this location is mostly paid, be it street or the dedicated adjacent lot, not ideal for volunteers. After 6, paid meter parking ends.
The good news is plenty of tasty food options be it high end Josephs, or 'A Vucchella and Leisha's Bakeria, a block away, in the Bijou Square area.
Moore has a decision to make in the coming weeks; wage a September primary against Ganim or bypass the effort and go straight to the November general election as a petitioning candidate or as the standard bearer of the Connecticut Working Families Party. If she's going to primary she'll need a small army of workers to secure more than 2,000 validated signatures of registered Democrats in the city, a process that will start in about six weeks right after the Democratic Town Committee convention that will endorse Ganim for another four-year term.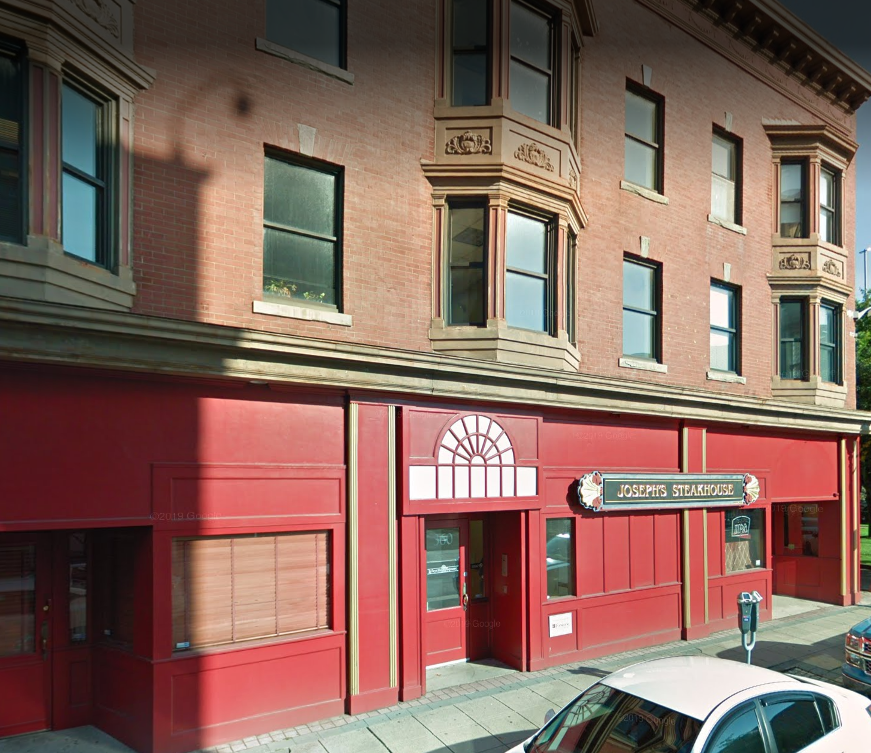 Why bypass the primary for the general election? It gives Moore more time to raise money against an incumbent who'll likely outspend her by at least 3 to 1 and bring a bloc of unaffiliated voters who may not be predisposed to vote for the incumbent. That, of course, depends on the type of race Moore wages against a skilled retail politician who'll leverage the power of incumbency to court voters on another four years.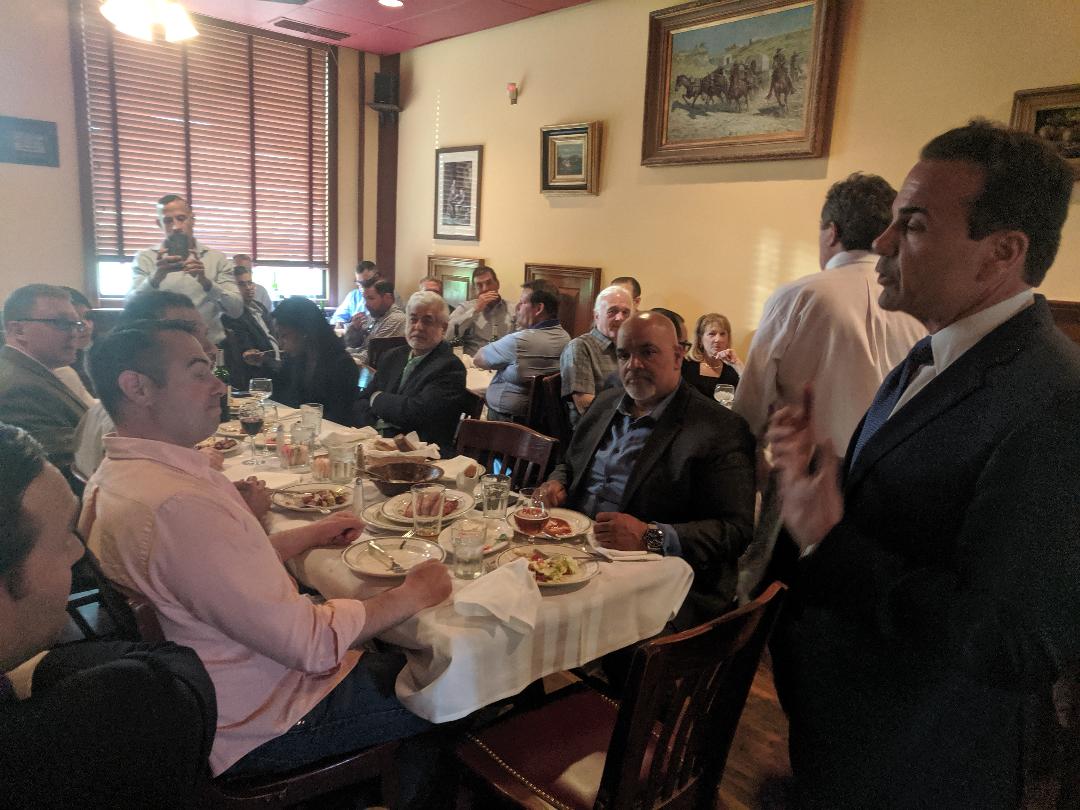 Moore must make the case: here's why you should fire him and hire me, something that requires money, organization and message.
So far this mayoral race has been relatively quiet. Now that the state legislative session has ended it frees up Moore and Ganim's other Democratic rival State Representative Charlie Stallworth time to raise necessary dollars to wage a competitive race.
The next campaign finance reporting period ends June 30 when we'll have a better handle on fundraising momentum, or not.