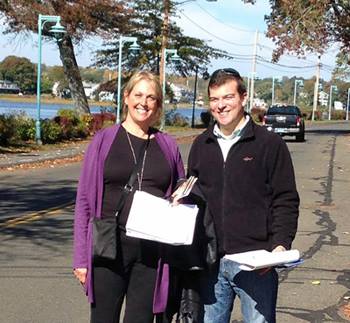 2015 May news highlights:
The concept began with former State Rep. Auden Grogins, now on the state bench, and has continued with her State House replacement Steve Stafstrom. The state Department of Transportation has approved the city's application to provide $3.8 million for a pedestrian bridge over Ash Creek linking Black Rock from Fox Street with the Fairfield Metro Station.

Governor Dan Malloy and legislative leaders issued a joint news release on agreement for the two-year $40 billion state budget in the final days of the legislative session that includes tax relief on motor vehicles in high mil rate communities, sharing sales tax revenue with local communities and "revolutionary changes" in the state's Payment in Lieu of Taxes program for tax-exempt properties.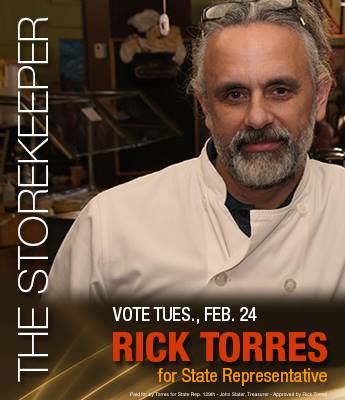 Two-time mayoral candidate Enrique Torres officially jumped into the race for mayor filing candidate committee paperwork with the Town Clerk's Office. The lone Republican on the City Council says his experience on the budget and legislative body has provided insight he can now take to a campaign for mayor.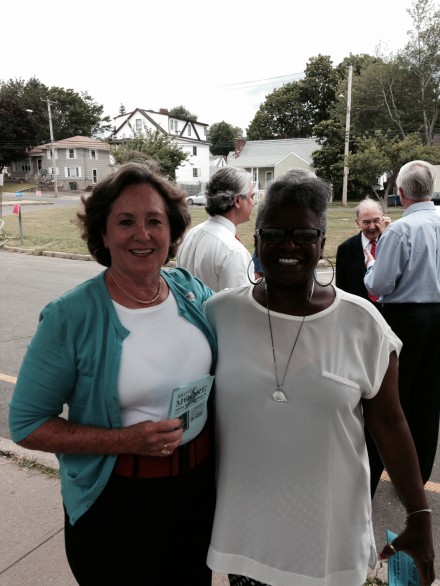 Led by freshman State Senator Marilyn Moore who promised to make it a priority on the campaign trail, the State Senate early Thursday morning unanimously approved legislation that would enforce the Bridgeport City Charter prohibiting city employees from serving on the City Council. (Legislation died in the State House.)
Former Mayor Joe Ganim celebrated the opening of his campaign headquarters in the North End announcing his campaign has raised more than $100,000 in his effort to unseat Democratic incumbent Bill Finch who has raised more than $400,000.
Democratic mayoral candidate Mary-Jane Foster, citing low staffing levels, writes that tax credits and academic achievement should be among the incentives utilized to attract more city residents to public safety employment.
Pleasure Beach is back open with a historical walking tour of the peninsula in the East End. Mayor Bill Finch spent part of his Memorial Day at Pleasure Beach with several City Council members and State Rep. Steve Stafstrom.
Anthony Bennett, pastor of Mount Aery Baptist Church, writes about the poor condition of race relations in America, asserting "black and white fears are compounded with blue fear as lived out by many law enforcement agencies."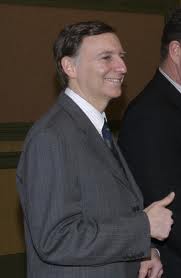 Former Fairfield First Selectman Ken Flatto is supporting Joe Ganim's comeback for mayor, joining the retired FBI agent who put Joe in the joint.
Former State Senator, now state motor vehicle commissioner, Andres Ayala promoted legislation to allow the Mixed Martial Arts blood spectacles at the Webster Bank Arena. With Ayala behind the wheel of the DMV, the state senators representing Bridgeport, Marilyn Moore and Ed Gomes, have counted it out.
Leave it to Dr. Jennifer Lynne to adjust a snapping turtle in a new direction. The chiropractor, who owns the Backstroke on State Street Downtown, manipulated the shell to safe quarters as her daughter Charlotte provided guidance from their home. Hmmm, anyone wanna stop by for turtle cacciatore?
City government and politics can sometimes be a contact sport when passions run high, but things got a little too physical, according to several City Council members, after the legislative body torpedoed a tax abatement deal advanced by Mayor Bill Finch. Councilman Bob Halstead, a Finch critic, declared at the start of Monday's council session that he "observed a flagrant display of hostility on the part of Mayor Bill Finch that culminated in an actual physical assault on one of our Council members" (Alfredo Castillo). Castillo says the mayor "grabbed me from the neck," but they're good. Finch apologized.
Who'll win the public safety argument in the mayoral election? Some of it depends on whether the dog days of summer bite with violent crime. Police strength is down with more potential retirements on the horizon.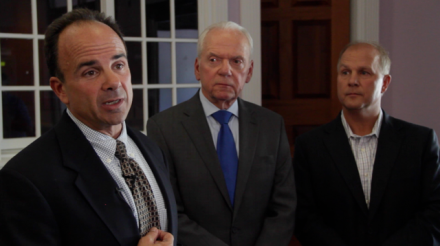 All kinds of people crammed the banquet hall of the German Club, tucked into a corner of Horace Street on the East Side, for former Mayor Joe Ganim's official coming-out party to reclaim his old job: black, white, brown; family, friends, former political foes; city police officers, clergy members; Democratic district leaders; even the FBI agent, now a PI, who investigated Ganim was on hand to make a contribution too. East End District Leader Ralph Ford, among others, took the stage to explain support for Ganim.
Mayor Bill Finch announced Cinépolis USA, a luxury cinema complex, will build a 50,000 square foot cinema at Bridgeport's Steelpointe Harbor, projected to open in 2017. He was joined by former Bridgeport Mayors Leonard Paoletta, Tom Bucci, and John Fabrizi, as well as several other elected officials.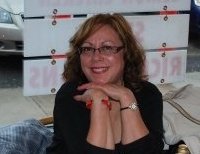 Alma Maya earned her political stripes courting an independent streak going back to her days as a disciple of Bridgeport social irritant Cesar Batalla, an establishment fighter in the cause of school funding, busing, voter rights and political power. Maya was elected Town Clerk in 2007 running with Bill Finch who was elected mayor and again in 2011. This cycle she has decided to break from Finch, throwing her support to Joe Ganim, seeking redemption from voters, although "we have had our differences in the past."
The City Council by an 18-2 vote approved the no-tax-increase budget proposed by Mayor Bill Finch in a municipal election year. Councilors Enrique Torres and Bob Halstead voted against the budget.
Another neighborhood erupted in violence, leaving a 22-year-old father with a baby on the way dead from gunshot wounds.
It will cost taxpayers about $65,000 as a result of a car accident Police Chief Joe Gaudett had with a couple injured in the crash in 2010, according to a ruling by Superior Court Judge Dale Radcliffe.
There's a surreality to this mayoral election beyond OIB moments and this certainly is an OIB moment–when a lead federal investigator who sent Joe Ganim to the joint is now supporting his comeback for mayor. And a whole bunch of city cops as well.
A day after the city's latest murder, Mayor Bill Finch in a news release touts lower crime rates, saying "I've seen the progress and our residents today feel much safer than they did seven years ago."
Republican City Councilman Enrique Torres has been busy crafting a series of resolutions scheduled for referral to the Ordinance Committee Monday night implementing safeguards before home foreclosures and booting of vehicles.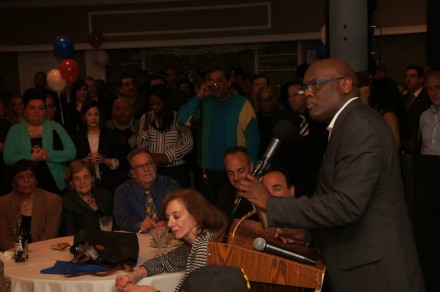 State Rep. Charlie Stallworth and Bridgeport Police Union President Chuck Paris, both of whom attended a fundraiser last week as former Mayor Joe Ganim explores a run for his old job, are part of a news release issued by Ganim highlighting communication between clergy and police following violent protests in Baltimore.