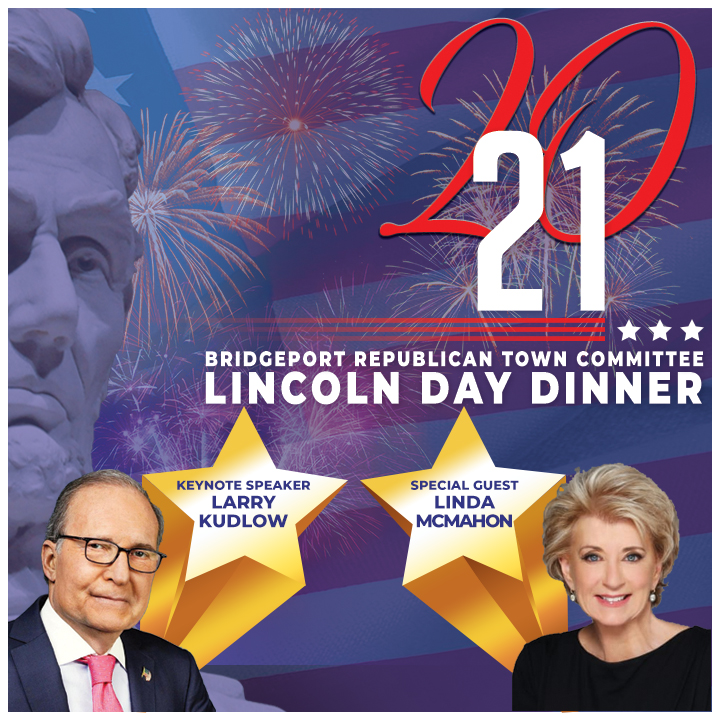 Larry Kudlow, economic advisor to former President Donald Trump, and two-time Republican candidate for U.S. Senate Linda McMahon who also served in the Trump White House as administrator of the U.S. Small Business Administration, will be the featured speakers at the Bridgeport Republican Party 2021 Lincoln Day Dinner on August 7th at The Bridgeport Holiday Inn.
Kudlow and McMahon are both residents of Connecticut.
McMahon is the co-founder and former chief executive officer of Stamford-based World Wrestling Entertainment. She helped grow WWE from a 13-person regional operation to a publicly traded global enterprise with more than 800 employees in offices worldwide.
She stepped down as CEO of WWE in 2009 to run for the U.S. Senate and was the Republican nominee to represent the people of Connecticut in 2010 and 2012. She lost competitive races to Richard Blumenthal and Chris Murphy.
For more see bridgeportgop.com.