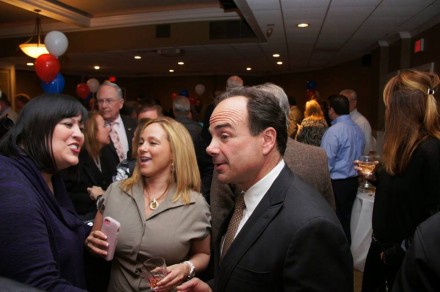 Superior Court Judge Barbara Bellis is expected to conduct a hearing Monday afternoon (today) in response to Board of Education member Maria Pereira's complaint to vacate what she calls illegal appointments by Mayor Joe Ganim to fill school board vacancies.

Pereira's lawyer Kevin Smith filed a legal brief, see here, urging the court to invalidate Ganim's appointments of Annette Segarra-Negron and Rafael Fonseca asserting the city's legal position is faulty on two fronts. Attorneys for the city argue state statute provides the mayor authority to fill school board vacancies if Board of Education members don't act within 30 days of the resignation. Pereira contends Ganim's position is misplaced arguing only the school board per the Bridgeport City Charter is authorized to fill vacancies with no specific timeframe.
Ganim appointed Segarra-Negron and Raphael Fonseca to fill the vacancies of Dave Hennessey and Andre Baker, respectively. In addition to the mayor and state of Connecticut, Segarra-Negron and Fonseca are named defendants.
Another issue of the complaint centers on the rightful political party to serve as a replacement. The City Charter declares the vacancy must be filled from the same political party. But it begs the question, the party on whose line the candidate was elected or the one from which the school board member resigned? Hennessey was elected as a Democrat in 2013, but resigned as a registered Republican.
Smith claims, in part:
Ganim completely ignores the city Charter, the Home Rule Act, and other General Statutes to which §7-107 must yield because the Board vacancy-filling process is not a matter of statewide concern. As a result, Ganim's appointment of Segarra-Negron is invalid and Segarra-Negron cannot prove valid claim to the title of Board member.
Retired Superior Court Judge Bruce Levin, an employee of the City's Attorney's Office, is representing city government. Mayor Ganim's brother Paul Ganim, who also is judge of probate in Bridgeport, has entered an appearance on behalf of Segarra-Negron.
Bellis' decision could resolve the balance of power among a deeply divided school board in which Chair Dennis Bradley has boycotted meetings, demanding the resignation of Pereira.
Bellis has already told the parties she has researched the issue and expects to move quickly on a decision.