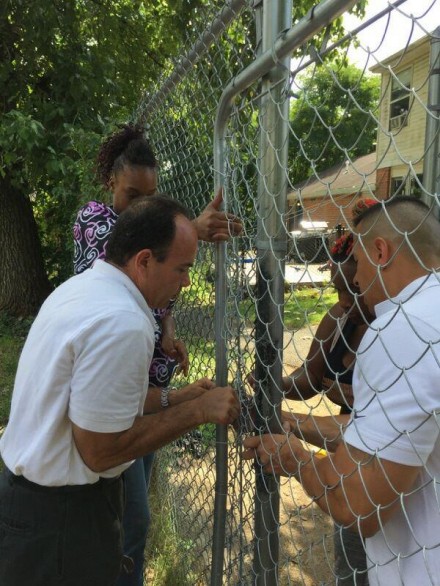 Ah, the cashews on this guy! That's what some pols say on both sides of the aisle. Mayor Joe Ganim knows a good party, even when he's not invited. As CT Post reporter Neil Vigdor reports, "Joe Ganim didn't resurrect his political career by waiting around for invitations." The mayor's been moving around the state making his case to party insiders about governor–some unwilling, some curious, others marveling at his "gumption."

Political observers be it media or pols assert Ganim has big ones. For sure he does, and that's just the way he likes it: shake it up, be different, with an outsider's touch. His audacity to run for governor has people talking. To Ganim's way of thinking look at the current Democratic field for governor? None–that could change–enjoys his retail campaign skills. Far-fetched he could win a Democratic primary for governor? Maybe. But if the field stays the same (an entry by Lieutenant Governor Nancy Wyman would change the landscape), Ganim's sticking with his plan. And along the way, garnering more attention, good, bad or ugly.
From Viggy:
So when a group of well-heeled Democrats gathered last Sunday in Kent–a confluence of weekenders from Manhattan, prep schoolers and Appalachian Trail hikers sipping kombucha–the mayor of the state's largest city rolled into town unexpectedly.

His destination was the hilltop villa of the father-son lobbyists Vincent Roberti and Dan Roberti, which has its own saltwater infinity pool, a 5,000-bottle wine cellar and gardens inspired by those at the Frick Museum in New York.

… "Democrats need somebody with some flash, somebody that really can present that compelling story," said Scott McLean, a political science professor at Quinnipiac University in Hamden. "(Ganim) is a guy that has proved over and over again that he's not to be underestimated. I think the reason for that is he has a compelling redemption story. He's gone to prison and he's come back."
Full story here.