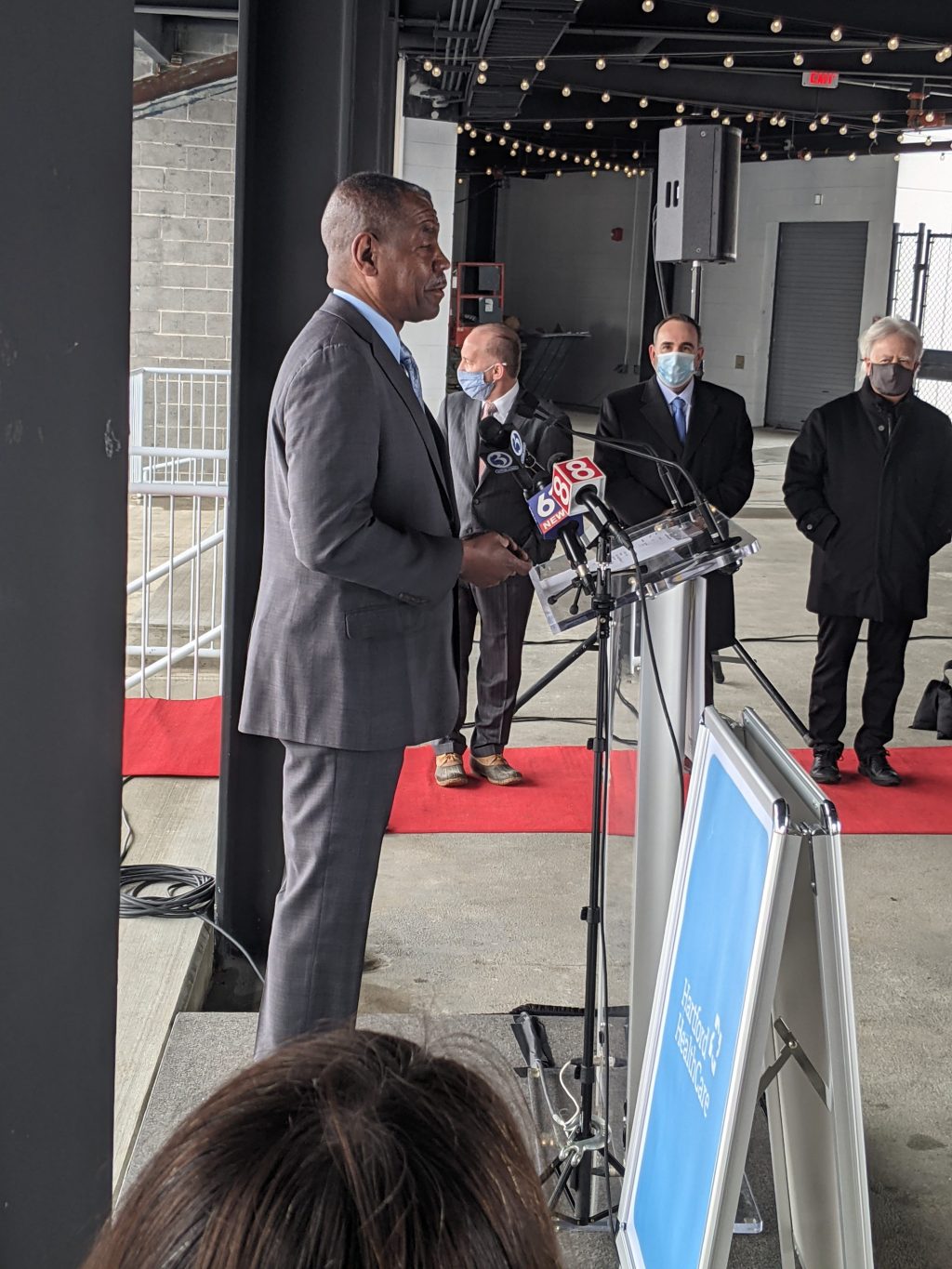 On Tuesday Hartford HealthCare came into town with heavy doses of optimism for city entertainment as well as vaccinations to stimulate normalcy again.
South End Pastor Carl McCluster called it a positive "tipping point" for the city, the state wellness giant announcing on Tuesday its name featured atop the 6,000-seat concert amphitheater scheduled to open May 15, starting with college graduations and expected summer shows from artists aching for gigs and fans pining for performances.
On Monday Hartford HealthCare St. Vincent's Medical Center announced a new mass vaccination partnership site with the city at Central High School to increase access to thousands in need.
A day after Bridgeport learned that the city's most significant financial institution People's United Bank has been purchased by M&T Bank for $7.6 billion, Mayor Joe Ganim was joined by amphitheater developer Howard Saffan, concert promoter Jim Koplik, president of Live Nation Connecticut, Hartford HealthCare CEO Jeffrey Flaks to publicize the city-owned amphitheater naming rights.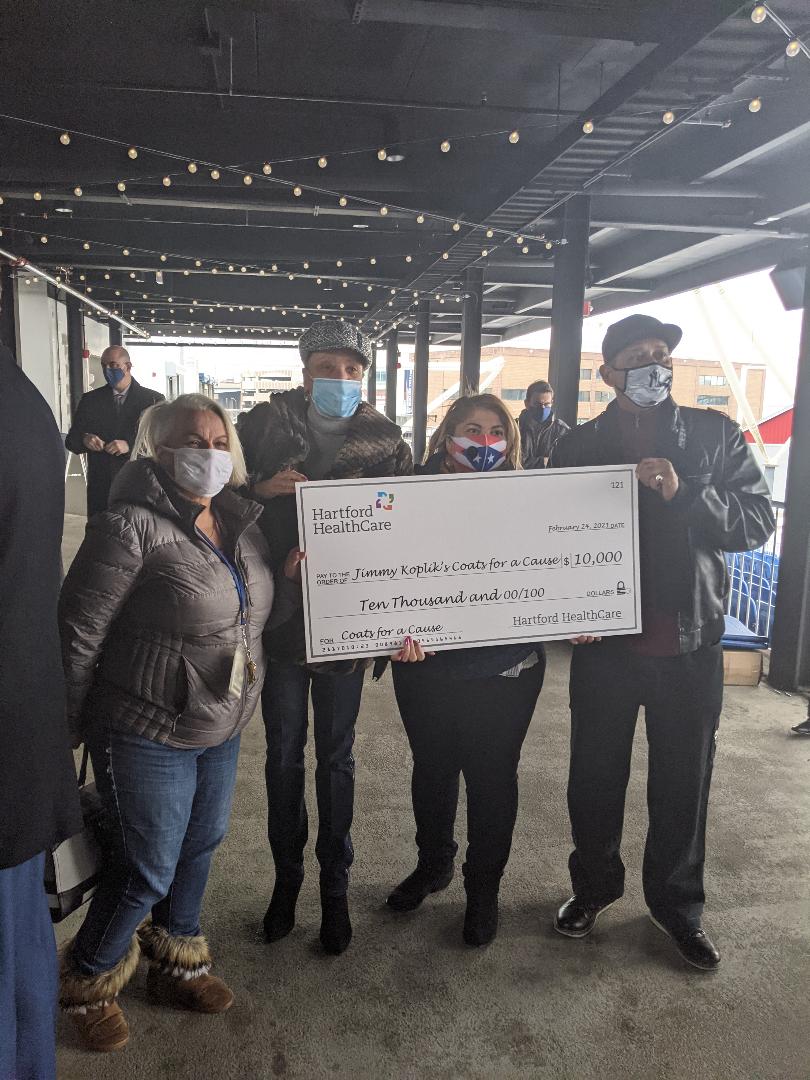 The healthcare company also presented a $10,000 check to Koplik for his Coats For A Cause boosting people in need. EMPWR coats transform into sleeping bags and can be worn over the shoulder helping people stay warm during the day and night. North End City Councilwoman Jeanette Herron brought the idea of purchasing EMPWR coats to the amphitheater.
"The Hartford HealthCare Amphitheater is, in every way, a sign of hope for the future," said Flaks before a saturation of media representatives. "In addition to concerts, the new location will host many community health events, festivals, and other regional events when it is safe to do so … This is the kind of destination that will make Bridgeport a true destination."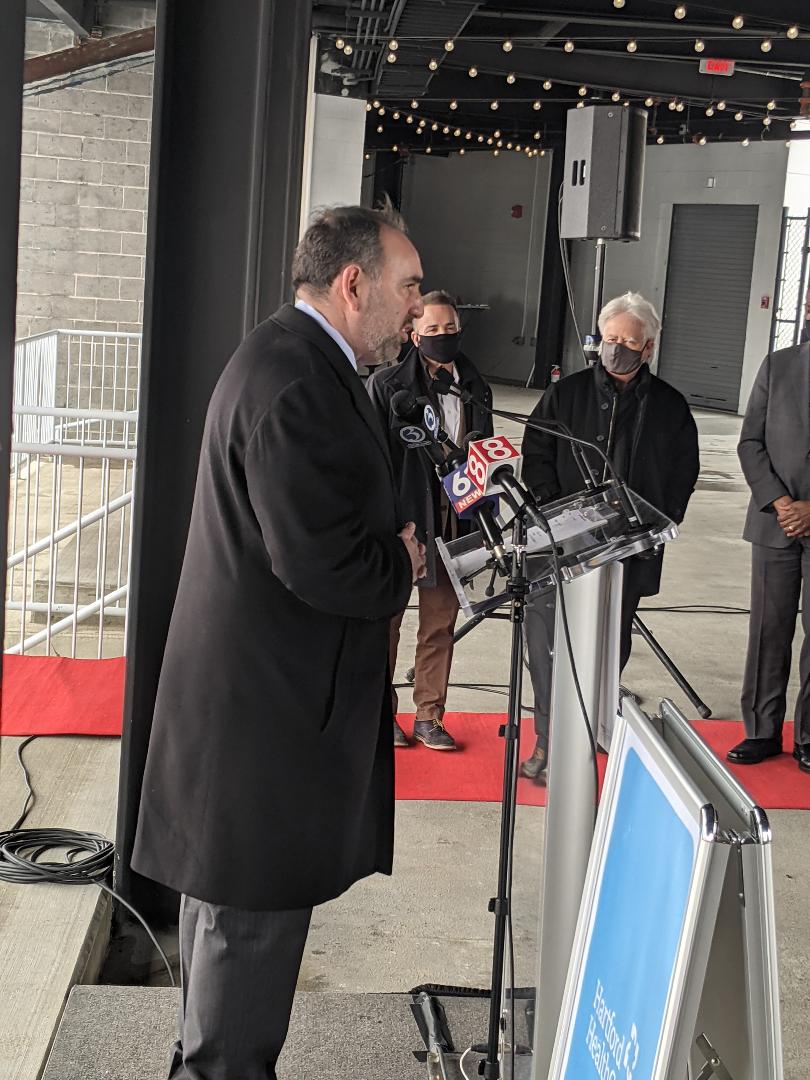 "We are excited to take our relationship to the next level with the naming rights for the state-of-the-art amphitheater in Bridgeport," said Koplik, a concert promoter for roughly 50 years. "The Hartford HealthCare Amphitheater promises to be one of the premier boutique amphitheaters in the country."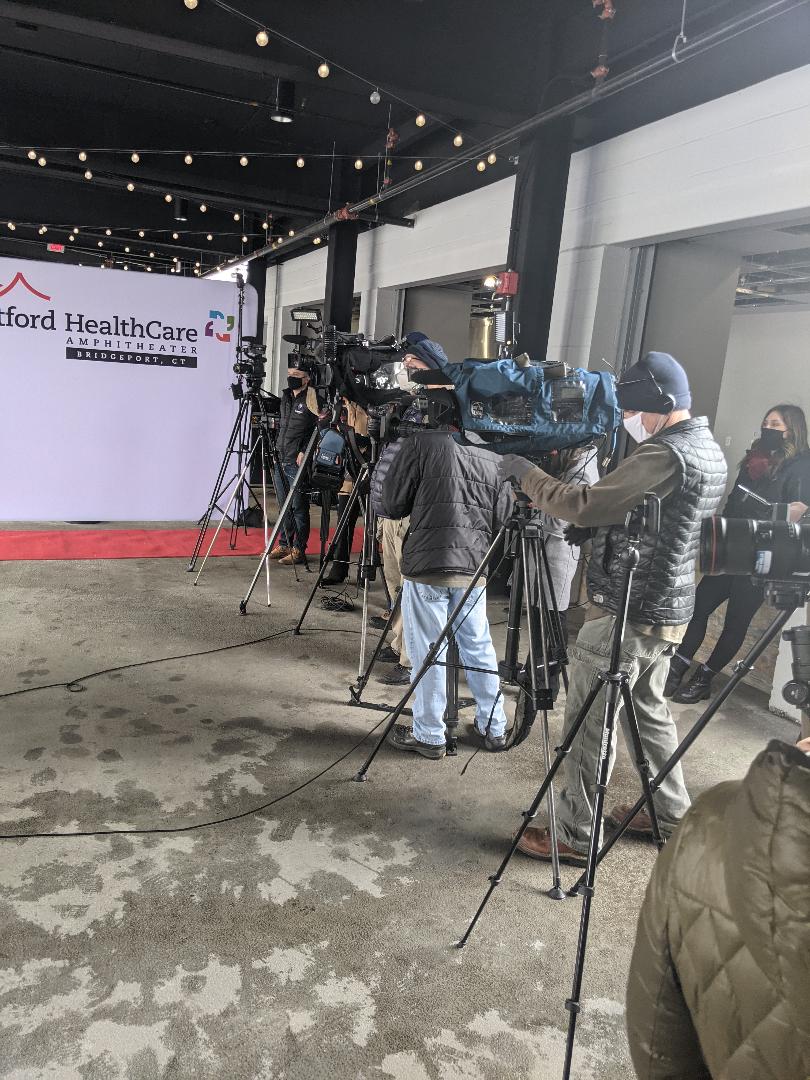 The virus-delayed amphitheater Downtown is on the rise, 120 feet high, cranes erecting supports that will transform the city's skyline, a signature tensile roof beckoning the open-air destination for installation in March.
For Saffan, this venue will be a unique magnet in Connecticut's most populous city.
"We will be the envy among venues," he says.
Parking, with thousands of spaces, be it surface lots across the street and adjacent parking garage a few blocks away, is included in the ticket price so no delay to get into the venue which will be open in some cases three hours before events.
Ferries will run from Port Jefferson, Long Island to and from the venue, opening up another geographic market area. The amphitheater is also along a nearby train line for lower Fairfield County music fans from the west and accessible New Haven County to the east.
As McCluster noted Tuesday there's no venue like this between Manhattan and Bridgeport.