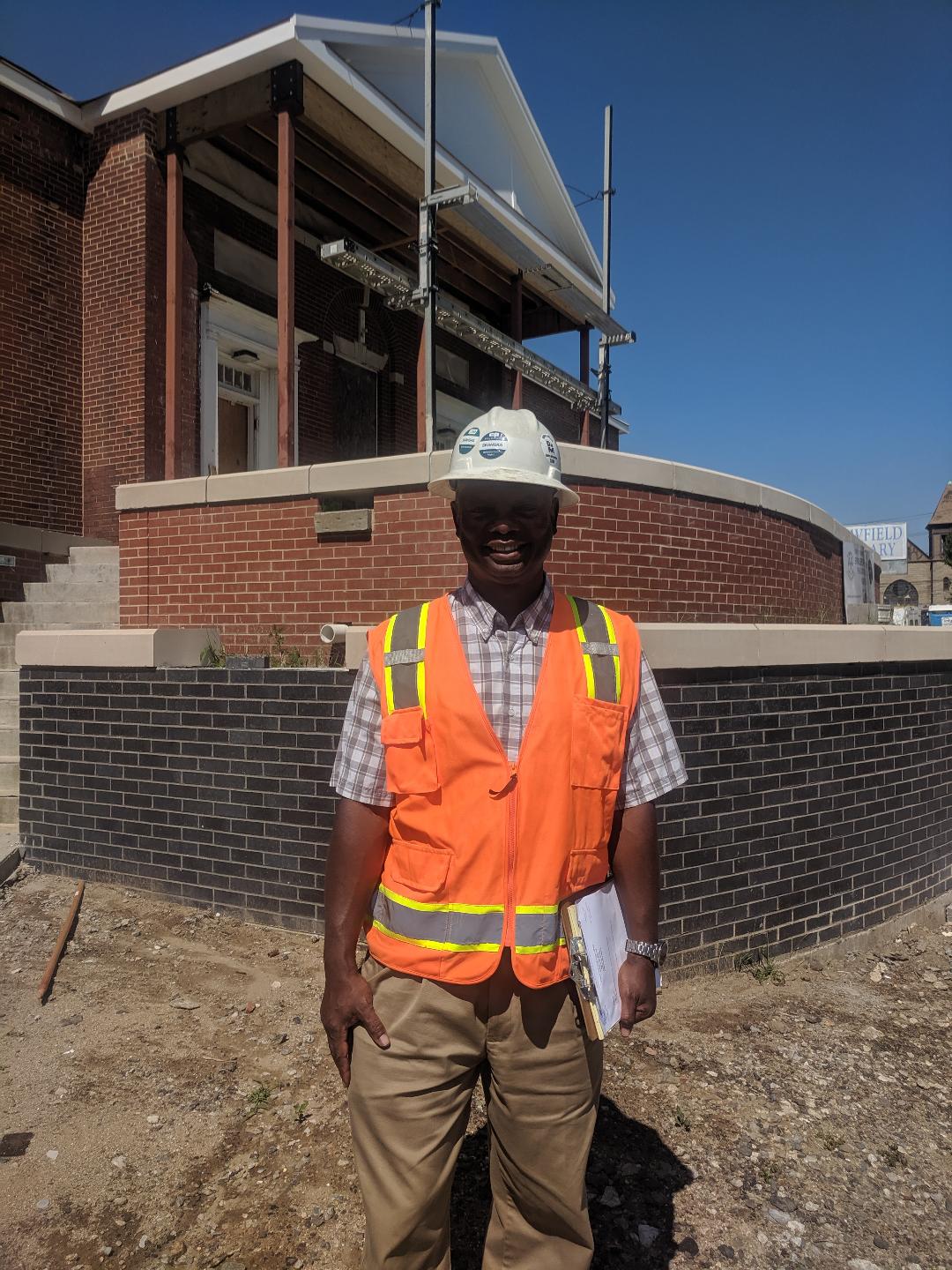 A Gala Foods grocery store, jazz-themed restaurant, brewery, hair salon, pharmacy, health care facility complemented by a granite walkway will greet Ashlar Construction's "Honey Locust Square," the $10 million development of Anthony Stewart who's investing in the East End neighborhood of his youth that he's helping to transform from a food desert into urban revitalization.
City and state officials gathered along Stratford Avenue on Friday to unveil renderings of the project including Mayor Joe Ganim and State Senator Marilyn Moore, September 10 primary opponents, both of whom graciously spread around the credit with the development already underway with a new library under construction.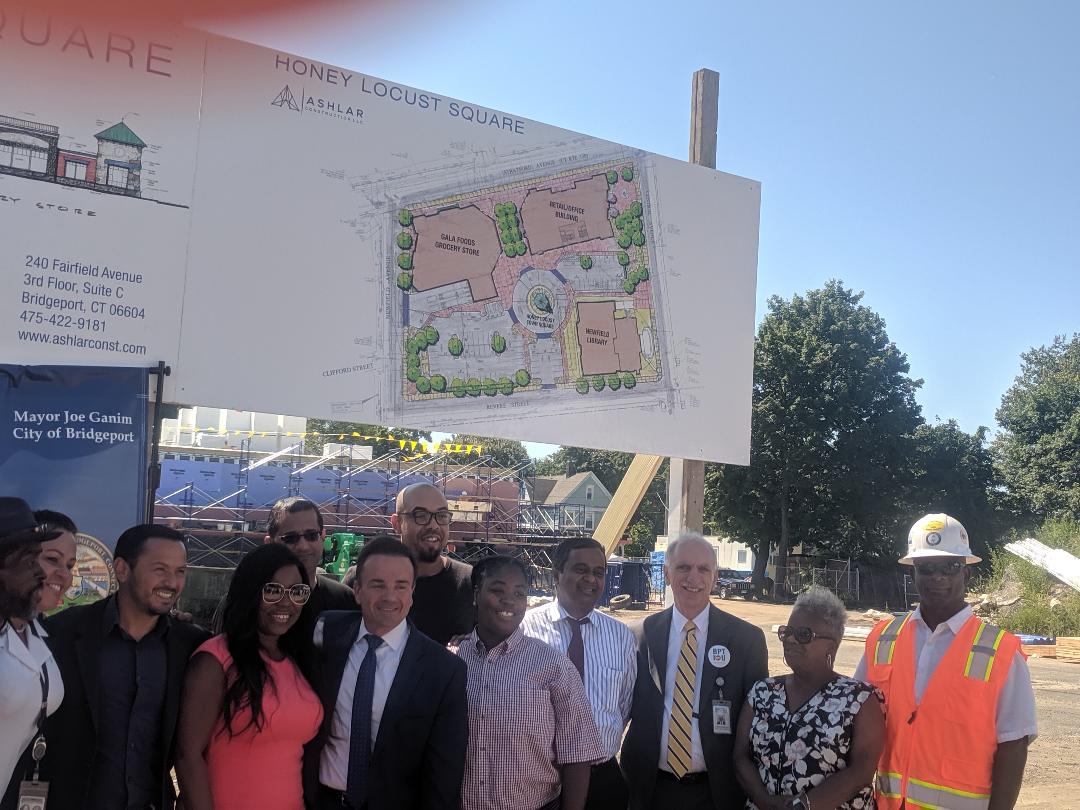 "The sun is shining on the East End," announced Economic Development Director Tom Gill, standing next to Deputy Commissioner of the State Department of Economic Development David Kooris who said nearly $1 million in state funds is helping to clean up the property for development, a process that is ongoing.
Kooris is intimately familiar with the development area known as the Civic Block from his days as Bridgeport development chief.
Ganim, standing alongside Moore, applauded the East End Neighborhood Revitalization Zone, City Council members Ernie Newton and Eneida Martinez, as well as the city's state legislative delegation for helping to shepherd through the project.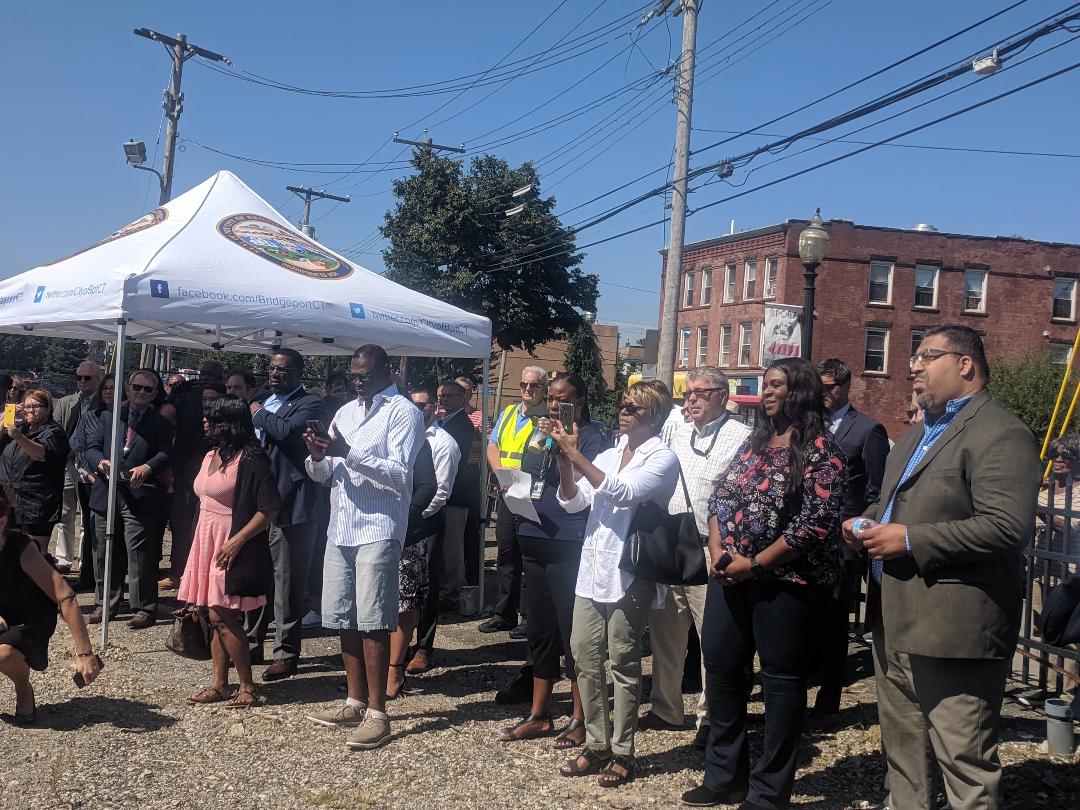 Ganim called it a "highly visible corridor and center of activity."
Moore praised the project declaring "Stratford Avenue doesn't have to look like it's in the middle of a war zone."
State Rep. Andre Baker whose district includes the East End declared "We have taken back the East End … the best is yet to come."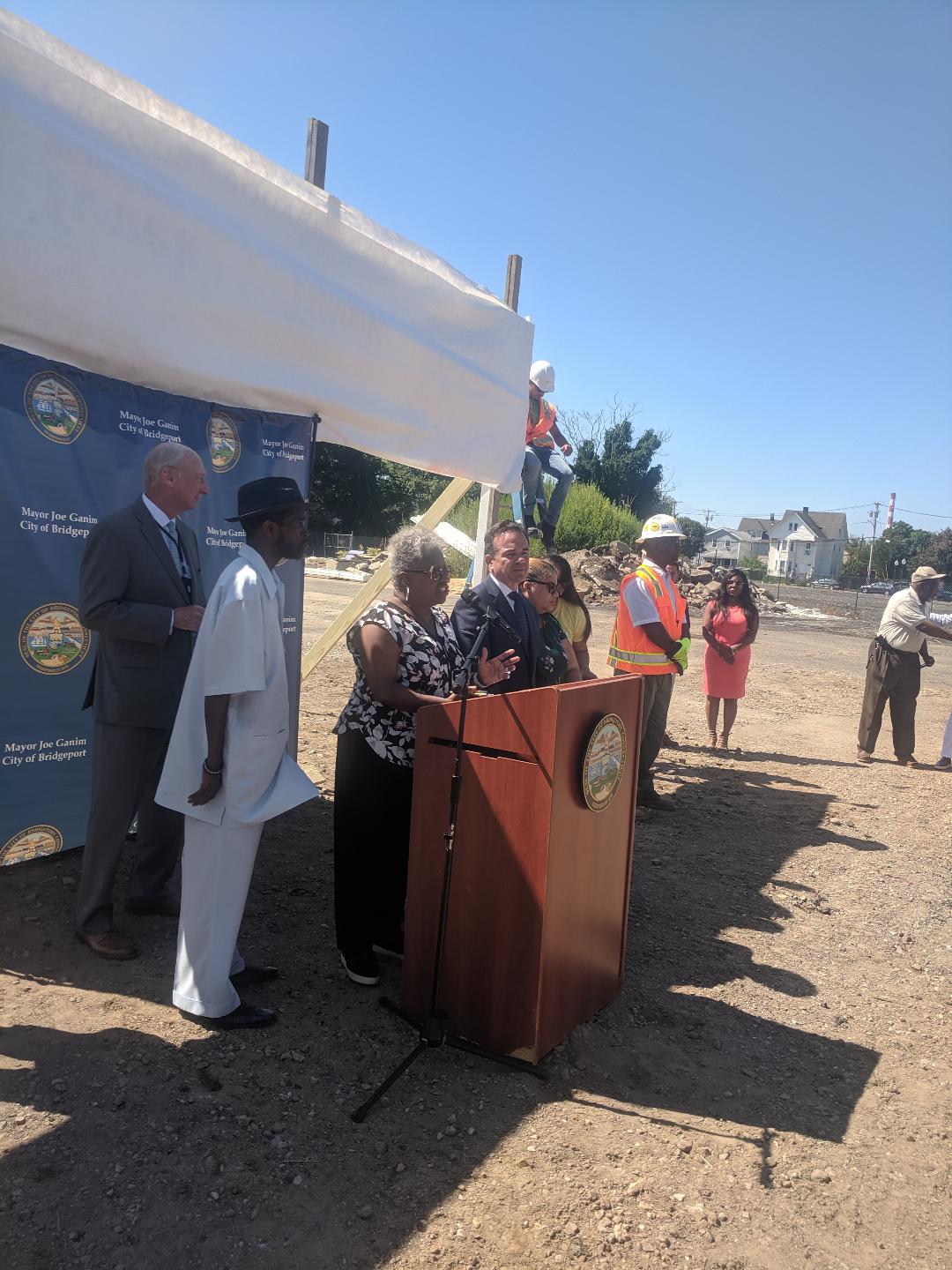 Newton called it a glorious day recalling his youth jumping into the station wagon of Stewart's father for a ride to the local little league field.
"Anthony Stewart is hiring people that live here," said Newton emphasizing the need for a neighborhood grocery store. As far as Newton is concerned all the "bodegas" should be shut down. "Bodegas have been selling bad food to our people."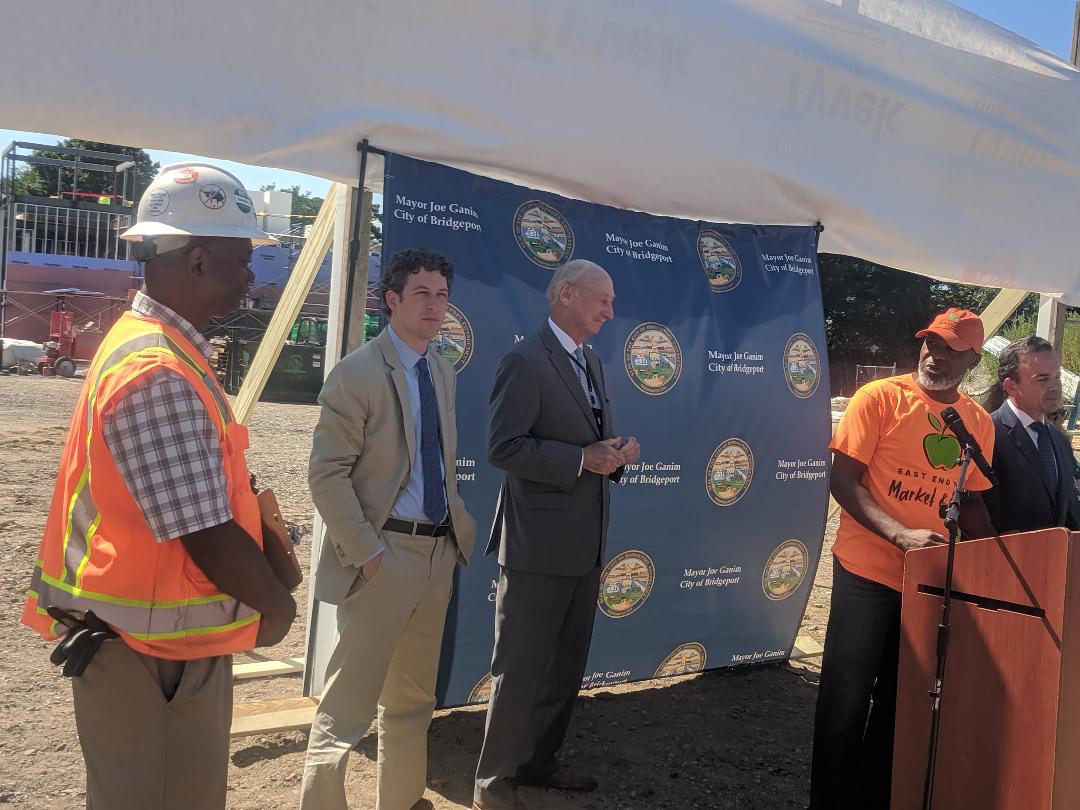 In fact, Gill announced that one of the troubled bodegas Sunshine Deli has been "permanently shut down" for health and public safety concerns.
Stewart, one by one, introduced his development team and tenants already signed up including Tony Pena who operates a Gala Foods on the East Side and Alisa Bowens-Mercado who'll be part of a team running the Jazz-themed restaurant.
Stewart, whose company is located in Downtown Bridgeport, has made his development money in the suburbs, but is now reinvesting his success into his old neighborhood.
It took a little longer than anticipated but Stewart says financing is now in place to move forward on the core grocery store construction he expects to begin in late September with a 15 month time frame for completion.
"I grew here on Davenport Street," he said. "What a feeling it is to bring back my old neighborhood."
Why Honey Locust Square? A honey locust tree, says Stewart, will be planted right in the middle of the development.