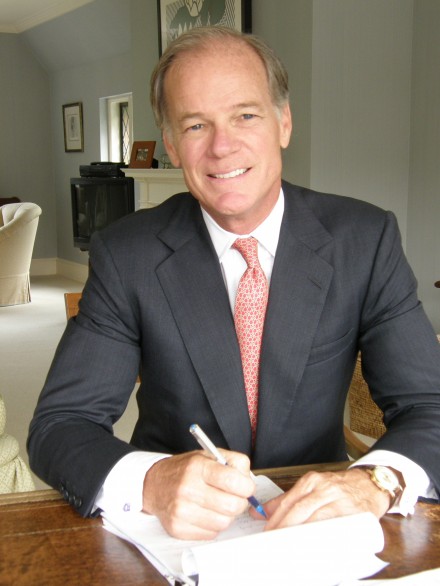 Tom Foley, the 2010 Republican candidate for governor who lost a squeaker to Democrat Dan Malloy, announced an exploratory committee for governor today at the Burroughs Community Center in Black Rock declaring Malloy's policies as governor hurt cities such as Bridgeport. "The failure of the governor's agenda falls hardest on the residents of cities such as Bridgeport who already were suffering from high crime rates, too few jobs, the impact of corruption, and underperforming schools," Foley told a gathering of reporters Tuesday morning.

Acknowledging Republicans need to perform better in Democratic strongholds, Foley said he chose Bridgeport for his announcement to help craft solutions for what ails Bridgeport. "The fate of our cities will be the fate of our state. Governor Malloy and the legislature are not doing nearly enough. So I will be spending a lot of time in Connecticut's cities listening to residents' problems and helping craft solutions."
Foley, the U.S. ambassador to Ireland under George W. Bush, said he's reserving an official campaign announcement for the coming months. He also said he hasn't made a final decision about participating in Connecticut's system of publicly financed campaigns or largely self funding his race as he did in 2010, spending $11 million of his own money.
An interested spectator at Foley's announcement was Bridgeport resident David Walker, former U.S. comptroller general. Walker said Foley is the best candidate in the gubernatorial field. Republican State Senator John McKinney recently announced a run for governor. State Senator Toni Boucher also announced an exploratory run.
Read Foley's speech here.