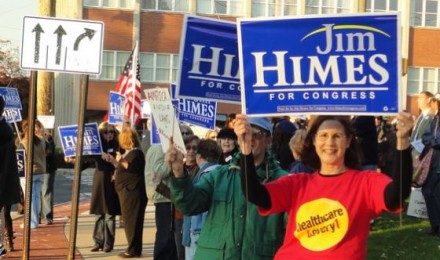 Congressman Jim Himes has launched his reelection website. From Himes:
Last week was my birthday. While I'm not hugely excited to talk numbers, I am thrilled about one thing: I got a new website! It's at www.himesforcongress.com


Please drop by for a visit–new videos for 2012, position statements and exciting ways to keep in touch with the campaign. On the site, you can:

Endorse me: Let others in your community know why you support my campaign!

Volunteer: See all the ways you can help us win in November, and sign up to lend a hand.

Learn about my record.

Contribute: Pitch in a few dollars to help us get our message out, knock on doors, and feed the hungry interns!
Himes is being challenged by Republican Steve Obsitnik. www.obsitnik.com