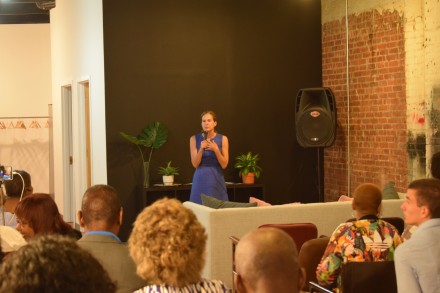 The once-empty absentee ballot pot is larding up. Ten days ago OIB chronicled the meager requests for general election absentee ballot applications compared to the primary driven by Joe Ganim's gubernatorial challenge of Ned Lamont. Then the Democratic political organization, acknowledging they're leaving votes on the table, got together declaring it's time to kick it up a few notches. They have.
Requests have doubled during the past 10 days and will likely surpass the primary number, albeit with a larger general election voter pool. Democratic operatives know they can rely on serial absentee ballot voters that they have worked for years. In addition to the applications dropped off, the Town Clerk's Office is fielding many phone requests. Nearly 1,000 absentee ballots have been returned so far to elections officials.
The Town Clerk's Office received roughly 1,700 requests for absentee ballots with more than 1,000 returned by Democratic electors for the primary. Recent history shows roughly two thirds or so of absentee ballot requests are returned to the Town Clerk's Office.
Polling shows a stomach-knotting tight race between Lamont and Republican Bob Stefanowski. The vast majority of Bridgeport absentee ballots will benefit Lamont and the Democratic underticket.
Bridgeport seems to be in the thick of things in tight statewide elections. Remember the ballot-shortage fiasco eight years ago? Officials were in a frenzy to photostat ballots, polls were ordered to stay open longer, an undisclosed bag of ballots emerged and it took days until Democrat Dan Malloy was declared the winner over Republican Tom Foley.
Guess who declared Malloy the winner? Susan Bysiewicz, then the state's chief elections official, who is now Lamont's lieutenant governor running mate.
And four years ago when most of the state was sleeping after midnight it looked like Foley had nudged the rematch against Malloy. Then the urban vote was finally tallied pushing Malloy over the top.
Stay tuned. Bridgeport is the political city that rarely disappoints.